Canon and Makchic Launch "What If?" - A Children's Book On Body Safety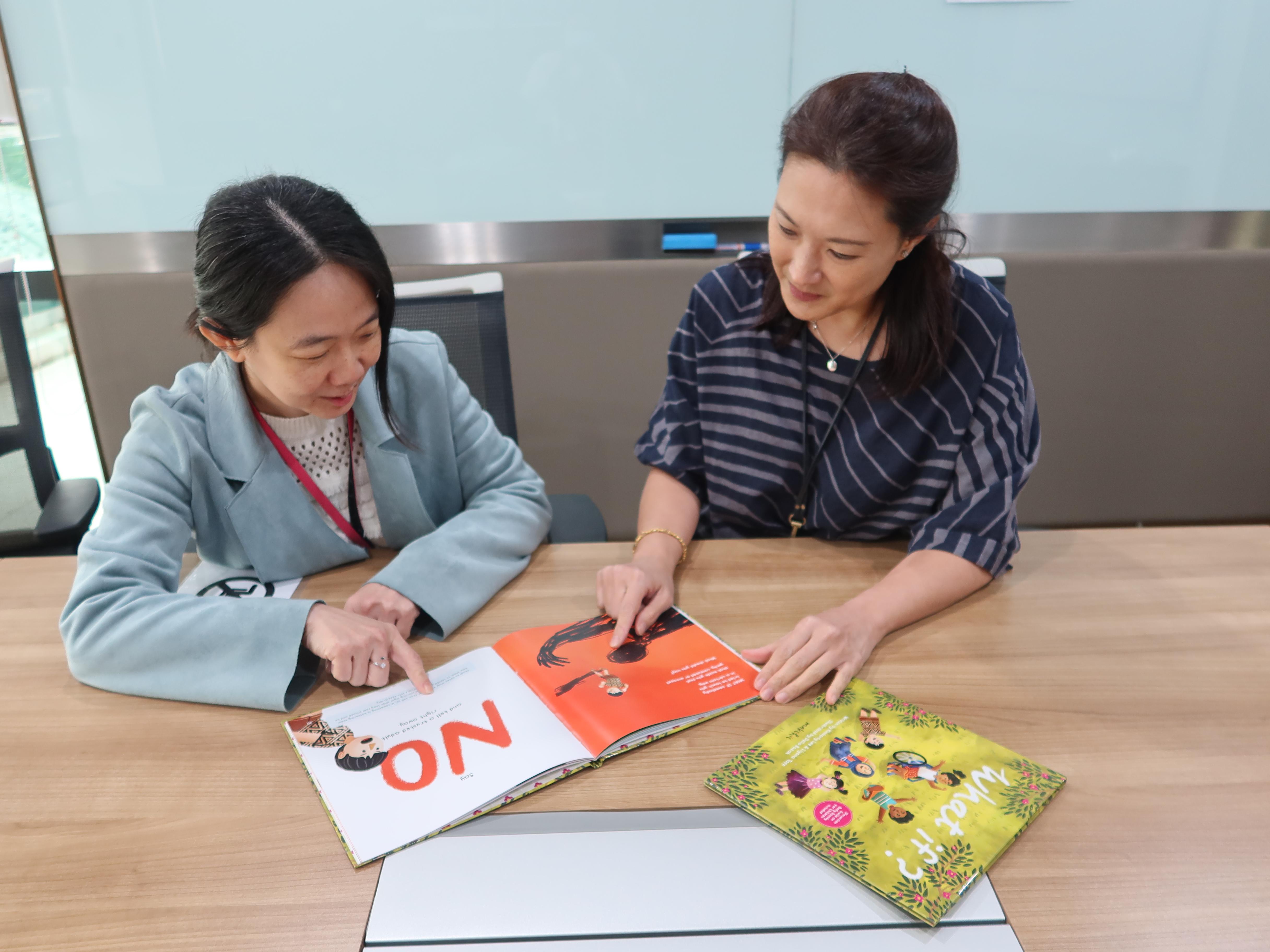 27th September 2021 - Local parenting portal, makchic.com ("makchic") and its official printing partner, Canon Marketing Malaysia ("Canon") launch "What if?" - its first children's book authored by Kimberly Lee and Liyana Taff on 28th September 2021. The rhyming picture book which addresses the important topics of consent, personal safety and body boundaries is suitable for children between the ages of 3 to 8. With its diverse, colourful characters and beautiful illustrations, the book helps parents and educators discuss sensitive topics on body safety with children.

As the official printing partner, Canon supported the production of the book as part of its "Canon Young Readers Programme" to inculcate the habit of reading among children. While the programme enters its second year, the leading digital imaging solutions brand focuses on addressing issues among children. "It may seem trivial, but as a mother myself, I understand the importance of educating our children from a young age about body boundaries, safety and ways to enforce them. This partnership with makchic allows Canon to play a role in empowering our children with the knowledge to protect themselves," said Grace Ong, Head of Corporate Communications at Canon Marketing Malaysia.

"Guided by our corporate philosophy, Kyosei, we believe in giving back to the community and working together for the common good," added Ong.

According to UNICEF's Action to End Child Sexual Abuse and Exploitation report, 1 in 8 of the world's children (12.7%) had been sexually abused before reaching the age of 18. UNICEF also found that younger children are more likely to be abused by a family member or caregiver.[1] In Malaysia, the Women, Family and Community Development Ministry recorded 2,040 child abuse cases in the first four months of 2021 alone, with nearly 30% comprising incidents of physical and sexual abuse.[2] The alarming number of cases reported have caused many parents to worry about the safety of their children. As a parenting portal, makchic has received enquiries from their readers on how to educate children on body safety, leading to the authors' decision to write and publish "What if?"

"In our quest to support families to parent well, makchic conducts regular sharing sessions on social media for our followers to share their thoughts and experiences on a particular topic. A session on Sexual Harassment conducted in 2019 revealed that 78% of our followers who participated have experienced some form of sexual harassment. Sadly, many experienced it when they were children. This is why it is important to start discussions about consent, body boundaries and safe and unsafe touches early." said lawyer, mother and Managing Editor of makchic, Kimberly Lee.
"Children today are growing up in an increasingly dangerous world, and need to be made aware of their rights, agency and bodily autonomy from a young age. "What if?" is designed to help parents and educators facilitate these conversations in a manner that is both age-appropriate, and reflective of our uniquely Malaysian people, customs and resources." she added.
According to Liyana Taff, mother and Special Projects Director at makchic, the book's content is guided and informed by The United Nations Conventions on the Rights of the Child, the Protective Behaviours Framework for personal safety and The National Society for the Prevention of Cruelty to Children's (UK) PANTS rule. "We also worked with an experienced educator and child rights advocate, Thency Gunasekaran, to ensure our content is sound and relevant to the local community." she said.

Thency Gunasekaran, who is also a gazetted Assistant Child Protector, explained that it is important for children to practise concepts relating to consent and boundaries. "The reality is: consent is a habit. It's something that needs to be practised. The sooner we learn how to make it a normalised part of our everyday lives, the easier it is when we grow up. Imagine only learning about consent as an adult - you would be very confused. "What if?" provides children with the opportunity to understand consent, and the book's discussion guide sections prompt parents and caregivers to role-play and discuss different scenarios with the child."

Illustrated by local illustrator Delia Razak, "What if?" features local Malaysian characters from diverse communities and presents easy-to-understand messages on established body safety principles through the use of various scenarios.

"Currently, the book is available in English. We would like this book to be in the hands of as many Malaysian children as possible. The success of the English version will enable us to publish the book in other languages to help educate and protect children against preventable sexual abuse," said Najmin Tajudin, CEO of makchic.

Together with makchic, Canon will be rewarding 3 lucky winners with a copy of "What if?" and a Selphy QX10 printer. To participate, the public is invited to leave a comment on the giveaway announcement post with 8 words or less, starting with the words "What if?". Comments should include the hashtags #MyWhatIfBook and #CanonYoungReadersProgram. The giveaway will run from 28th September 2021 to 4th October 2021 on both makchic's Instagram and Facebook channels.

Get a copy of "What if?" on makchic's LazMall Store for a retail price of RM39.90. The book is also available at Cziplee Bangsar and Cziplee Johor. For more information on the book, please visit https://www.makchic.com/whatif/. To stay updated on the contest, follow makchic and Canon's social media platforms.

About Canon Marketing (Malaysia) Sdn. Bhd.
Canon is a global leader in photographic and digital imaging solutions. Canon Marketing (Malaysia) Sdn. Bhd. was established in 1987 to deliver products and services support to Malaysian users directly and through its nationwide channel partners. The parent company Canon Inc. has a global network of more than 300 companies and employs close to 200,000 people worldwide. It is dedicated to the advancement in technology and innovation and commits more than 8% of its total revenue each year to R&D. Under the slogan "Business Can Be Simple", Canon aims to reduce complexity by simplifying workflows and empowering customers with effective and easy to use solutions. As a Fortune Global 500 company, Canon is guided by its Kyosei philosophy that focuses on living and working together for the common good. For more information, visit my.canon, or follow the Official Facebook and the Instagram pages.