Canon Announces Development of the EOS R5 Next-Generation Full-Frame Mirrorless Camera and new RF Series Lenses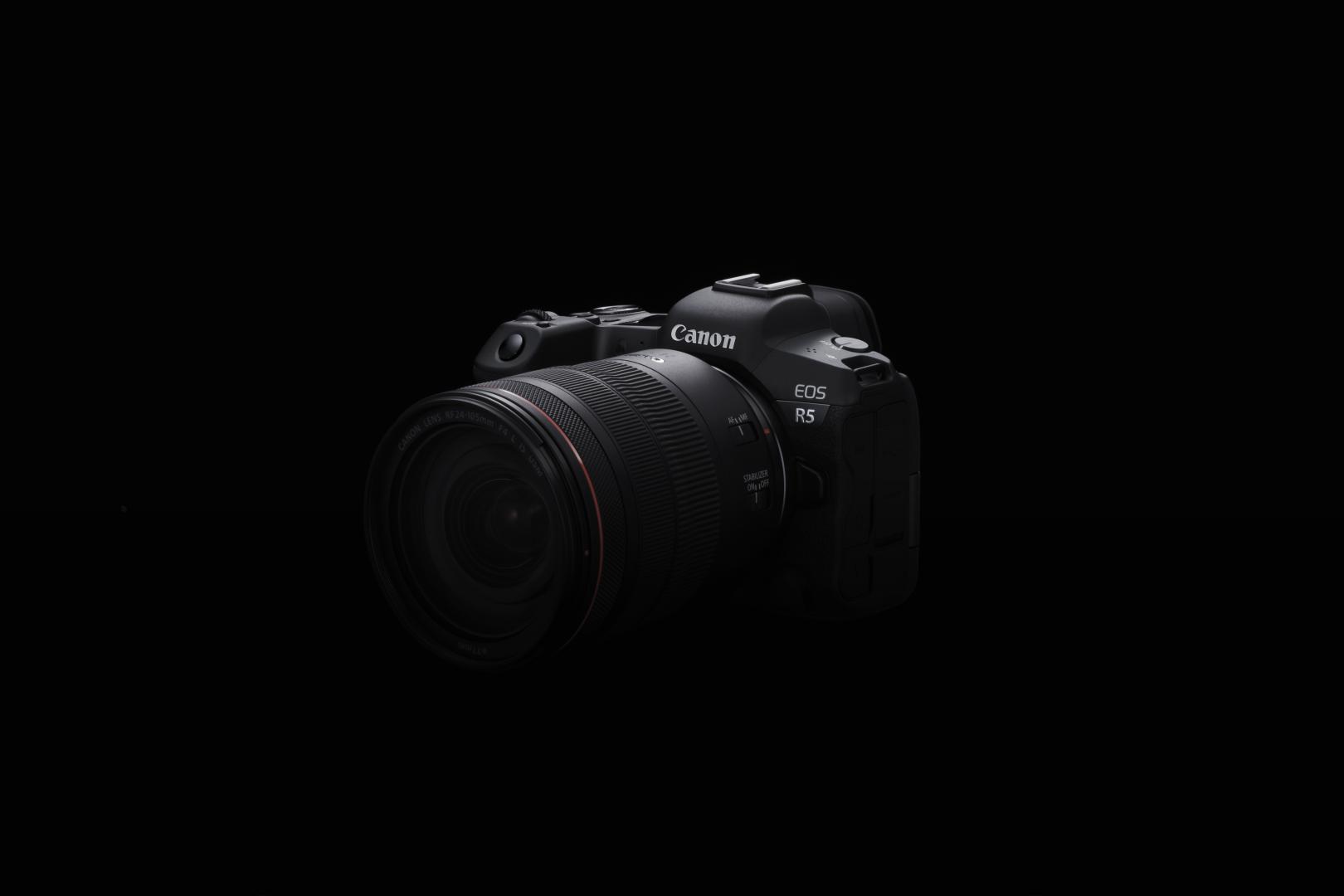 SHAH ALAM, 13 February 2020 – Canon announced today that the company is currentlydeveloping the EOS R5 full-frame mirrorless camera — containing CMOS sensor, imageprocessing, optical and other state-of-the-art technologies the company has cultivatedthrough its long history of camera development. In line with this, Canon plans to release atotal of 9 RF lenses currently in development over the course of 2020. Through the additionof competitive cameras and lenses to its lineup, Canon will continue to strengthen the EOSR System.

​​​​​​​The EOS R System enables greater freedom in lens design thanks to a wider lens mountdiameter, short back focus and high-speed system for transmitting data between the cameraand lens, resulting in an imaging system that delivers higher image quality and greaterease-of-use. The new full-frame mirrorless camera currently under development will fully leverage theadvantages of the EOS R System to realise high-speed continuous shooting, 8K videorecording and expanding the boundaries of visual expression. In addition, it can contribute tomore efficient workflows thanks to improved transmission functionality, operability andreliability. These enhancements and more will help the new camera elevate the EOS Seriesconcept of "Speed, Comfort and High image-quality" to a higher level.
​​​​​​​
​​​​​​​Canon's EOS R5, the first of the next-generation full-frame mirrorless cameras in thecompany's EOS R System, will include a newly developed CMOS sensor that makespossible advanced features such as high-speed continuous shooting – up to approximately20 frames per second (FPS) using an electronic shutter and up to approximately 12 FPSusing a mechanical shutter – to facilitate shooting of athletes at sporting events and otherfast-moving subjects. In addition, the camera's 8K video capture capability will enable usersto extract high-resolution still images from video footage as well as process 8K video intohigher-quality 4K videos, opening up new possibilities for visual expression. What's more,the EOS R5 will be the first Canon camera equipped with a high-performance coordinatedImage Stabilization (IS) system that integrates the camera's in-body IS with IS systems onattached RF lenses. The camera will also feature dual media card slots and supportautomatic transfers of image files from the device to the image.canon cloud platform.
​​​​​​​
​​​​​​​In line with customers' needs, Canon is also pleased to launch the RF24-105mm f/4-7.1 ISSTM, the smallest and lightest RF zoom lens available to date and weighing only 395g witha length of 88.8mm. Reasonably priced and available as a kit lens for EOS R and EOS RP,the RF24-105mm f/4-7.1 IS STM offers an affordable option for users who wish to jump intothe full-frame bandwagon by adopting the new EOS R system.
​​​​​​​
​​​​​​​When utilised with the renowned RF mount, the RF24-105mm f/4-7.1 IS STM will delivertop-notch image quality. Coupled with Image Stabilization of up to five stops, capturingimages in challenging lighting conditions will be a breeze.
​​​​​​​
Another unique feature of the RF24-105mm f/4-7.1 IS STM is its ability to take excellentclose-up images. With up to 0.4x magnification, capturing fine details of tiny objects is easilyachieved. 0.5x magnification is also possible in Manual Focus mode for users looking to getmore close-up images of their subjects. Alongside the EOS R5, Canon is also developing a total of 9 RF lenses scheduled forrelease during 2020, including the RF100-500mm F4.5-7.1 L IS USM, Extender RF1.4× andExtender RF2×.
​​​​​​​
​​​​​​​About Canon Marketing (Malaysia) Sdn. Bhd.
​​​​​​​
​​​​​​​Canon is a global leader in photographic and digitalimaging solutions. Canon Marketing (Malaysia) Sdn. Bhd. was established in 1987 to deliverproducts and services support to Malaysian users directly and through its nationwide channelpartners. The parent company Canon Inc. has a global network of more than 300 companies andemploys close to 200,000 people worldwide. It is dedicated to the advancement in technology andinnovation and commits more than 8% of its total revenue each year to R&D. Canon is consistentlyone of the top few companies to earn the most number of patents over the last 20 years. As aFortune Global 500 company, Canon is guided by its kyosei philosophy that focuses on living andworking together for the common good.
​​​​​​​
​​​​​​​For more information, visit https://my.canon/en/business , or follow the official Facebook page atwww.fb.com/CanonMalaysia and the official Instagram page @canonmalaysia.
​​​​​​​
​​​​​​​