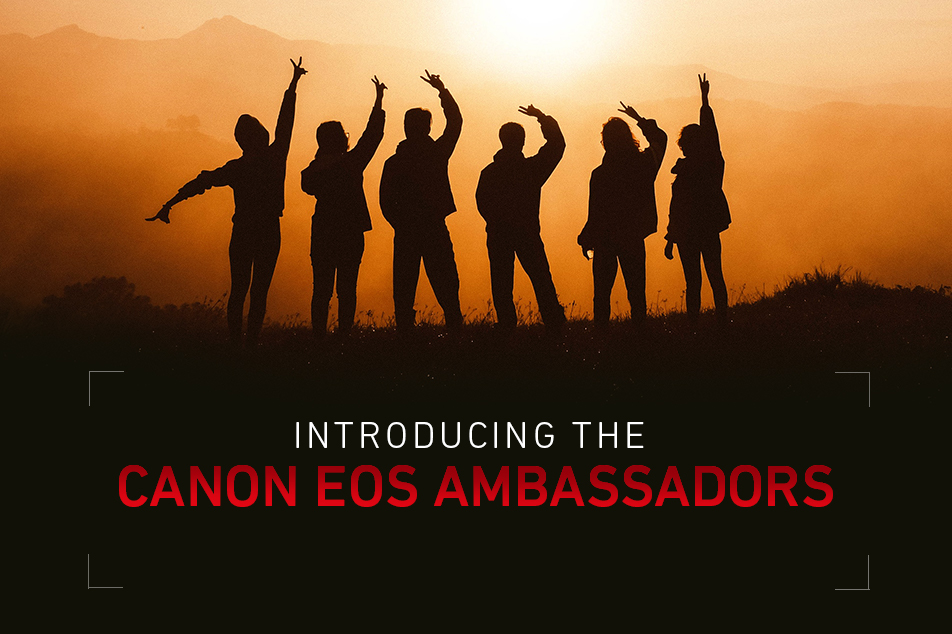 KUALA LUMPUR, 5 JULY 2018 – Canon Marketing (Malaysia) Sdn. Bhd. has announced six highly acclaimed Malaysian photographers as the brand's EOS Ambassadors. The new ambassadors are renowned wedding photographers Andrew Koh and Johnson Wee; award-winning photojournalist Glenn Guan; multi-talented and adventure seeker Bonnie Yap; former Canon PhotoMarathon winner and wedding photographer Asmady Ahmad; and Sabah-based conceptual photography expert, Mohd. Hamdan Ruhimin @ Adam R. Adzim.
The EOS ambassador program is part of Canon's initiative in enriching the photography community in Malaysia. As advocates of the brand, the ambassadors will work with Canon to further cultivate the interest in photography among enthusiasts and professionals alike while contributing in developing local talent.
According to Andrew Koh, President and Chief Executive Officer of Canon Marketing Malaysia, the EOS ambassadors will be instrumental in supporting Canon's aim to inspire enthusiasts through showcasing their passion, creativity and experience.
"The EOS Ambassadors were selected based on their unique photography journeys that have made a mark in the industry. In line with providing excellent digital imaging products at Canon, we believe that it is vital to develop talent and provide access for hobbyist and professionals to knowledge that will elevate their skills. We look forward to working alongside our talented EOS Ambassadors in encouraging enthusiasts to explore their creativity and pursue their passion in photography," he said.
The EOS Ambassadors will represent the brand at various events and workshops where they will share their vast experience and knowledge on photography equipment and photography techniques and skills. One of Canon's objectives is to give an opportunity to others to learn from the experience of these highly accomplished individuals on how they honed their skills, expanded their creative horizons and built their careers. Canon will also lend support to initiatives by the EOS Ambassadors as part of their engagement.
Head of Consumer Imaging and Information Group, Jeffrey Kung, said, "We are thrilled to have such great talent on board! As a digital imaging solutions leader, Canon acknowledges its responsibility in providing an avenue for people to learn more about photography. Learning from the EOS Ambassadors is a perfect way to gain insights into the real-world experience and excitement of photography."
In addition to the EOS Ambassadors, Canon also launched its inaugural Canon EOS Youth Ambassador programme last year, to encourage photography amongst Malaysian youth and inspire them to tell stories through their lenses. The programme shortlisted 26 young Malaysian participants who have the opportunity to participate in Canon professional photography workshops, photography events and local campaigns organised by the brand. They will also get the priceless experience of an apprenticeship under the Canon EOS Ambassadors and EOS Youth Ambassador trainers.
Beyond the ambassadors, Canon has established the Canon Imaging Academy which provides opportunities through workshops for those who wish to explore the world of photography further and meet-ups with like-minded photography enthusiasts. The workshops are open to photographers of all levels from beginner to advanced. For professional photographers who use Canon cameras and equipment, the Canon Professional Services, an exclusive membership service, offers on-site imaging support at high-profile events such as international sporting events.
Brief background on the Canon EOS Ambassadors
Asmady Ahmad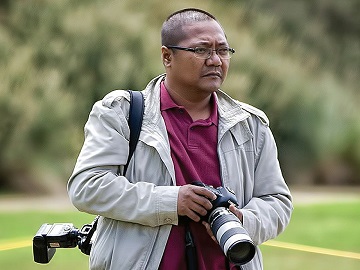 Andrew Koh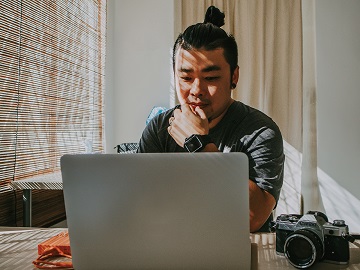 Bonnie Yap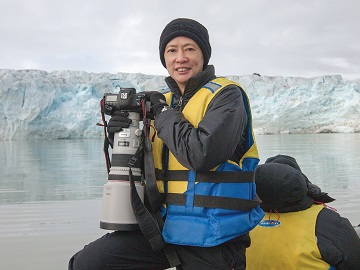 Glenn Guan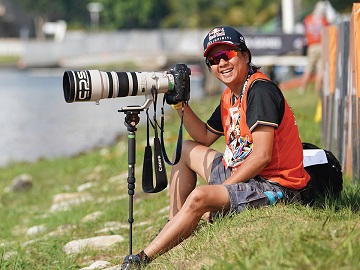 Johnson Wee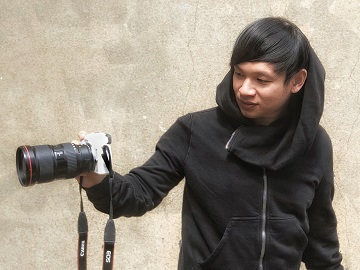 Adam R. Adzim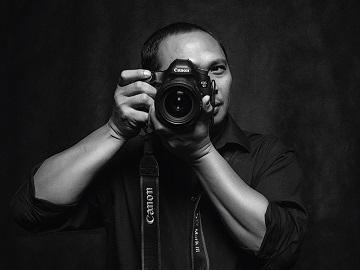 About Canon Marketing (Malaysia) Sdn. Bhd.
Canon is a global leader in photographic and digital imaging solutions. Canon Marketing (Malaysia) Sdn Bhd was established since 1987 to deliver products and services support to Malaysian users directly and through its nationwide of channel partners.
The parent company, Canon Inc., has a global network of more than 300 companies and employs close to 200,000 people worldwide. It is dedicated to the advancement in technology and innovation and commits 9% of its total revenue each year to research and development. Canon is ranked first among Japanese companies and consistently one of the top few companies to earn the most number of U.S. patents over the last 12 years. As a Fortune Global 500 company, Canon is guided by its kyosei philosophy that focuses on living and working together for the common good.