To customers of the PIXMA TS8070 and TS6070
Thank you for using Canon products.
We have identified a phenomenon in the feed roller gear (the white gear) on certain units of PIXMA TS8070, or TS6070 printers.
Phenomenon
In rare instances during the use of printer, the feed roller gear comes off due to lubricant attached to the gear fixing portion and caused the printer to stop operation.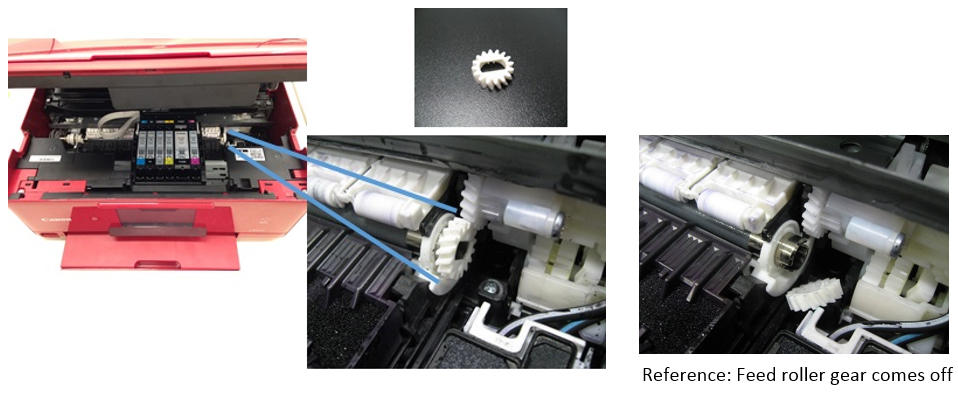 Affected Products:
PIXMA TS8070, or TS6070
Support:
This particular phenomenon of the affected models will be repaired free-of-charge regardless of the product warranty period.

Please note that repair of other phenomenon, even for the affected units, will be charged as normal repairs.

Canon continuously strives to provide our customers with high quality, reliable products that can be used with confidence. We offer our sincerest apologies to any customers who have been inconvenienced.
Contact information for Inquiries
Please feel free to contact your nearest service centre if you have any queries.