Canon's Environmental Efforts for 2023 Conclude at Paya Indah Wetlands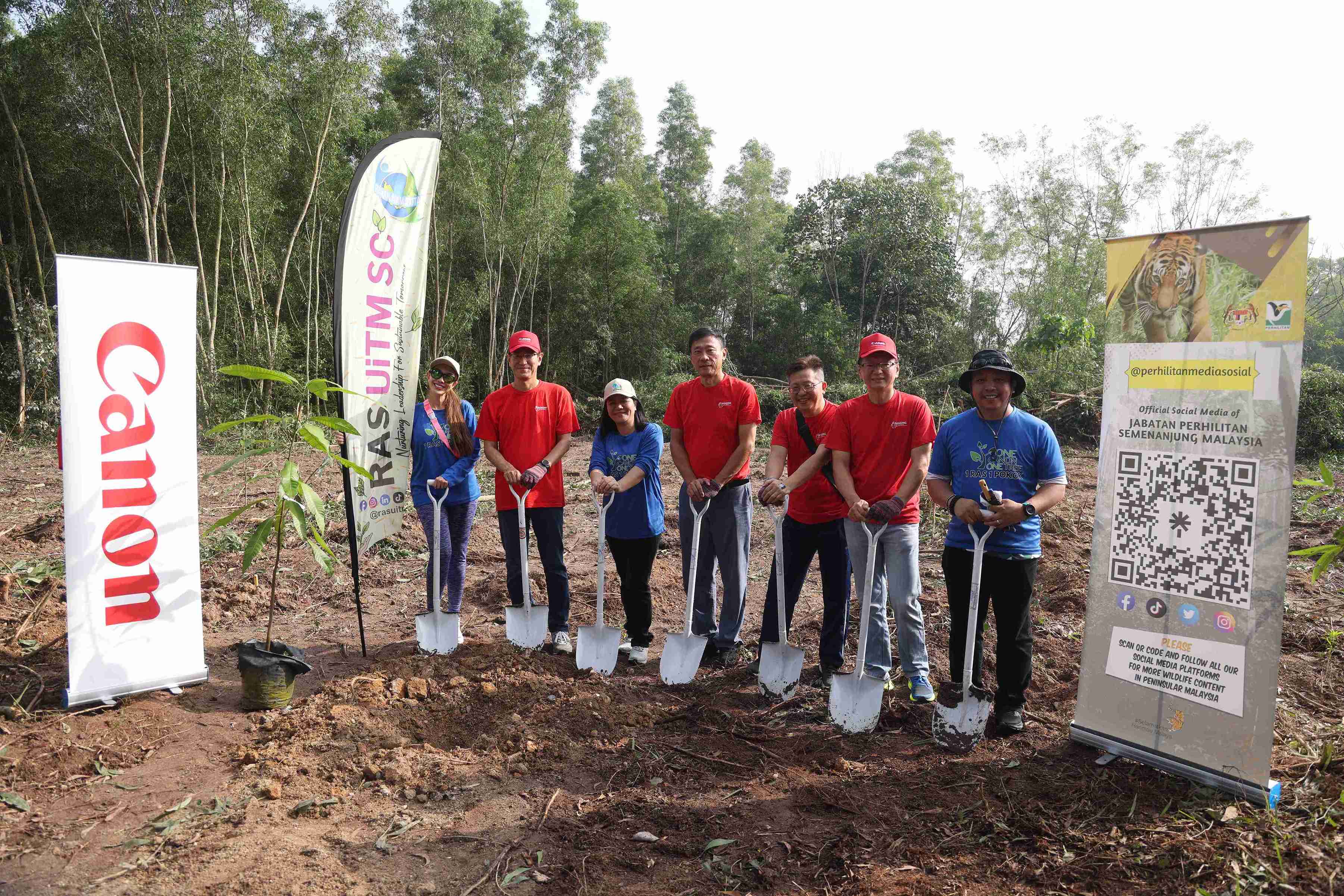 SHAH ALAM, 25 October 2023 - Canon Marketing Malaysia ("Canon") is proud to announce the successful completion of their nationwide tree-planting campaign "One Canon One Tree", culminating in the planting of 500 trees at Paya Indah Wetlands (PIW), Dengkil. The concluding campaign for this year was held in commemoration of National Environment Day celebrated annually on 21 October.
In a combined effort that involved over 120 dedicated staff from Canon, Canon MailCom Malaysia and Canon Medical Systems Malaysia, the environmental initiative was carried out in collaboration with the Selangor State Department of Environment (DOE Selangor), Rakan Alam Sekitar UiTM Student Chapter (RAS UiTM SC) and Paya Indah Wetlands (PIW).
An ongoing initiative since 2016, the "One Canon One Tree" programme has a strong record of over 9,000 trees planted to date, in a show of Canon's dedication to environmental stewardship and community engagement. This year represents a significant milestone for Canon as it marks the company's inaugural endeavour to expand its tree-planting efforts on a national scale. Canon has proactively collaborated with local organizations throughout Malaysia, including Penang, Johor, Pahang, Sabah, and Sarawak; amplifying the company's positive impact on communities across the nation and dedication to giving back to the regions in which they operate.
These tree-planting activities aim to foster biodiversity, enhance air quality, and create mini rainforests in urban areas, aligned with the government's ongoing efforts of planting 100 million trees by 2025.
Commenting on the event, Shunji Yoshikai, President and CEO of Canon Marketing Malaysia said, "As we sow the seeds of 500 trees in Paya Indah Wetlands, we celebrate the successful conclusion of this year's tree-planting initiative and our unwavering dedication to environmental conservation. These trees, including native fruit-bearing species, will invite diverse wildlife to PIW, enhancing the wetlands' ecosystem and biodiversity. This initiative would not have been possible without the invaluable collaboration with DOE Selangor, RAS UiTM SC, PIW, and our Canon affiliate companies, united by our philosophy of 'Kyosei'."
"National Environment Day serves as a meaningful backdrop, underscoring the importance of raising awareness about environmental issues and inspiring positive change. We believe that the seeds of change are sown not just in the soil, but in the hearts and minds of our fellow Malaysians. Private partnerships such as this programme with Canon are key in amplifying our aim to promote environmental education far and wide, creating a platform for all of us to unite in our appreciation of this precious land we call home," added Nor Aziah Jaafar, Director of the Selangor State Department of Environment.
Under the guiding principle of "Imaging for Good," Canon aims to create a sustainable society in alignment with the United Nations' Sustainable Development Goals (SDGs) while creating and capturing smiles along the way. Through its commitment to the corporate philosophy of 'Kyosei', Canon actively advances long-term progress and cultivates a positive impact.
Learn more about Canon's environmental and corporate social responsibility initiatives at https://my.canon/en/consumer/web/company-about-csr.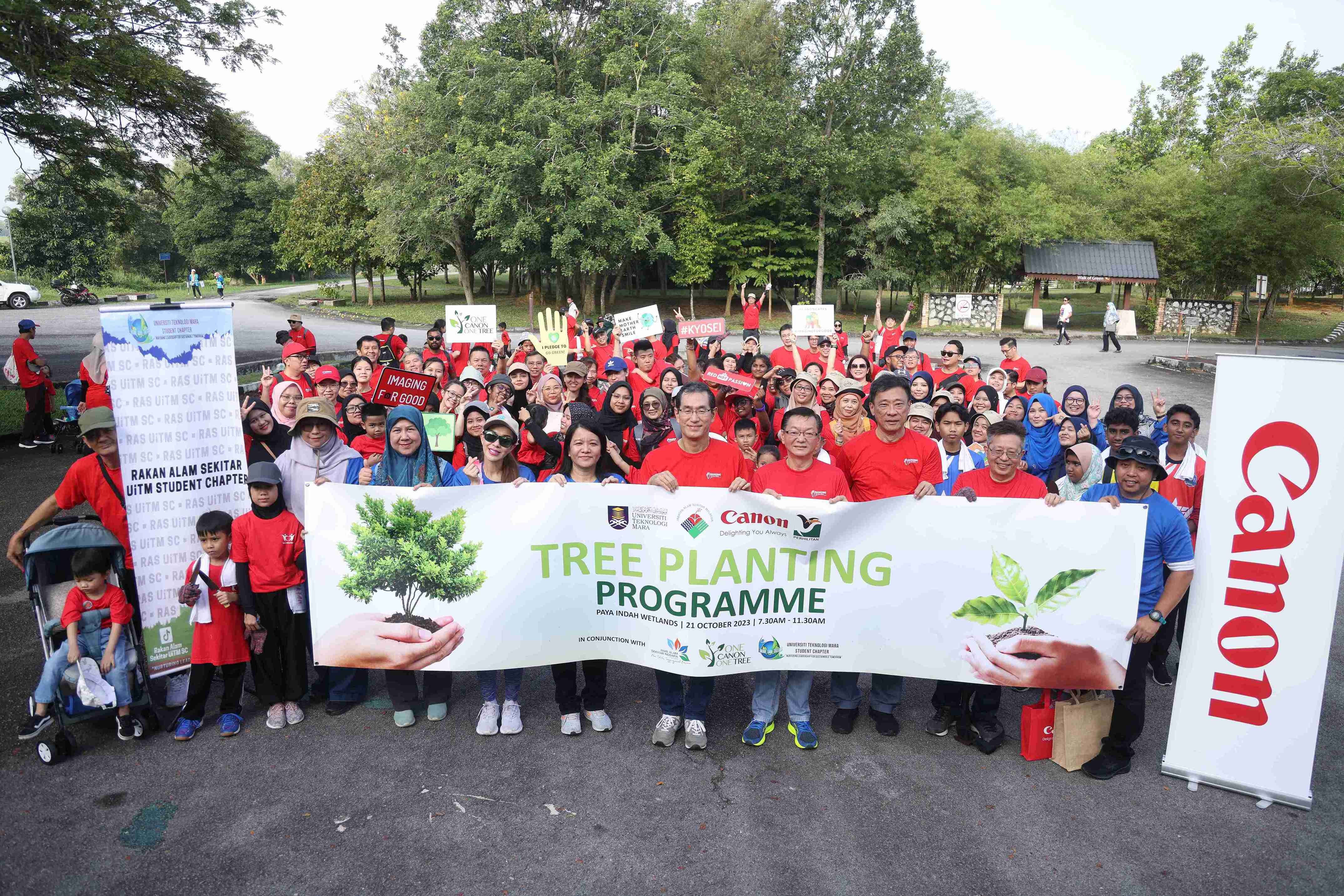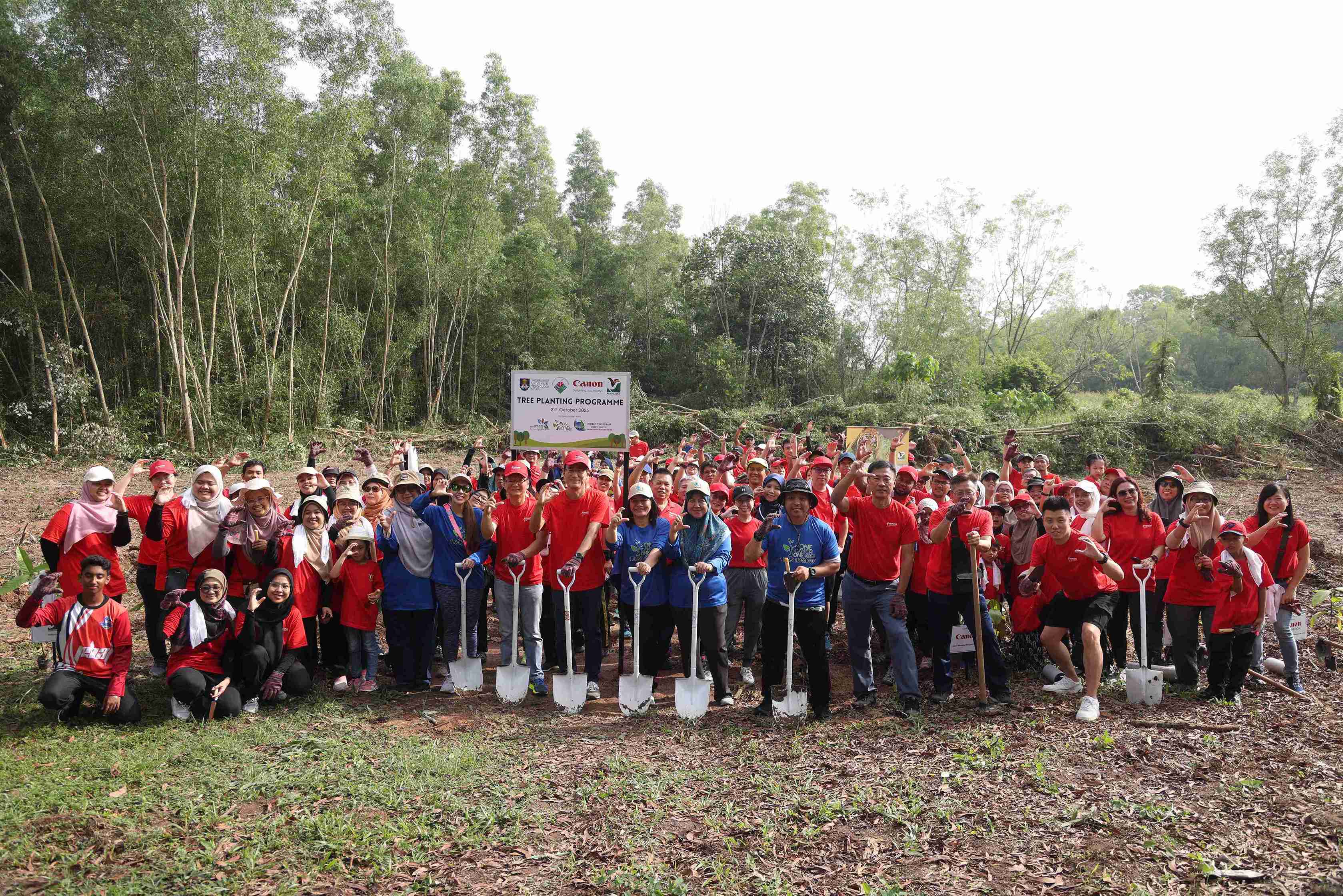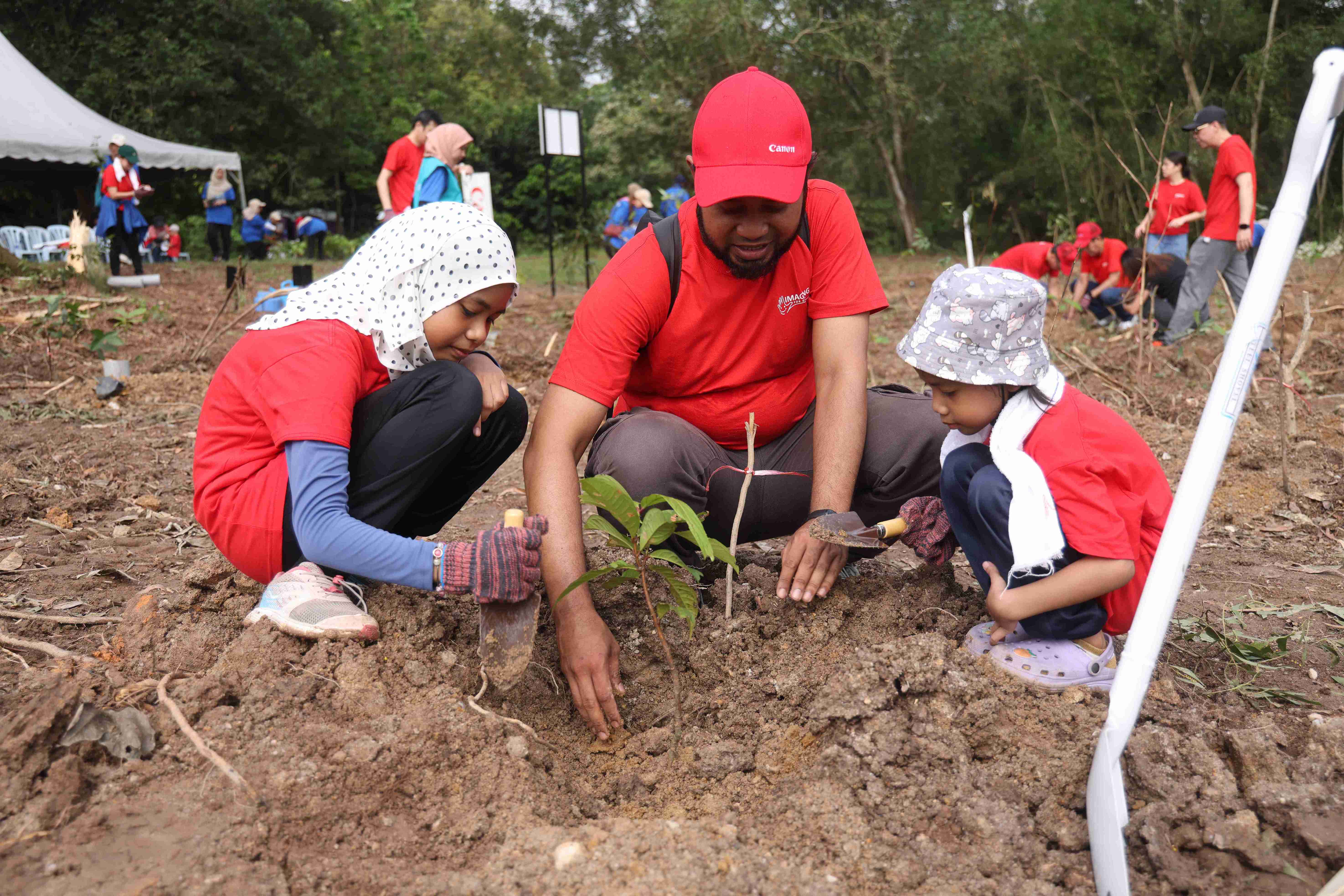 - END -
About Canon Marketing (Malaysia) Sdn. Bhd.
Canon is a global leader in photographic and digital imaging solutions. Canon Marketing (Malaysia) Sdn. Bhd. was established in 1987 to deliver products and services support to Malaysian users directly and through its nationwide channel partners. The parent company Canon Inc. has a global network of more than 300 companies and employs about 180,000 people worldwide. It is dedicated to the advancement in technology and innovation and committed more than 8% of net sales to R&D expenses in 2021. Under the slogan "Business Can Be Simple", Canon aims to reduce complexity by simplifying workflows and empowering customers with effective and easy-to-use solutions. As a Fortune Global 500 company, Canon is guided by its Kyosei philosophy which focuses on living and working together for the common good. For more information, visit my.canon, or follow the Official Facebook and Instagram pages.