EOS R50: High Quality Vlogging Made Easy
Canon's new entry APS-C mirrorless camera is packed with smart features that make vlogging and content creation a breeze without having to get fiddly with settings!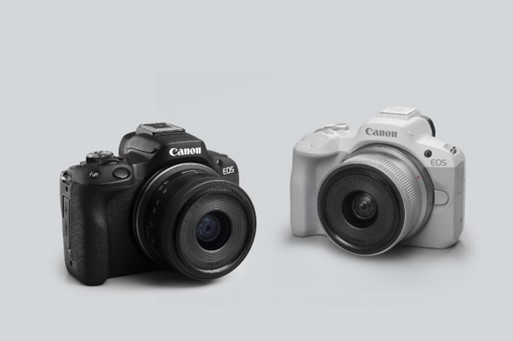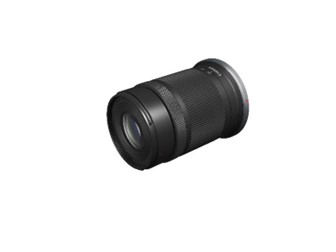 SHAH ALAM, 8 February 2023 - Canon Marketing Malaysia ("Canon") today announced the EOS R50, a new compact, lightweight APS-C mirrorless camera set to replace the EOS 77D and EOS M50 Mark II. The entry-level camera is packed with many fun, creative tools and automated features, allowing users to create high-quality vlogs and images easily with minimal camera operation.
"We are excited to announce an expansion in our video equipment offerings. With a focus on video capabilities, we have created a lineup that caters to everyone, from professional production houses to vlogging enthusiasts. The EOS R50 symbolizes our dedication to providing equipment that is accessible to all, even first-time camera users. We believe that this new offering will help those new to vlogging tap into their inner creativity and bring their vlogging vision to life" said Hunter Zhang, Director of Image Communication Business Division at Canon Marketing Malaysia.
High-quality Video Right Out of The Box
The quality of a video is largely dependent on the quality of the footage. With EOS R50, you can be assured of the high quality of the footage.
24.2MP APS-C Format Image Sensor
The EOS R50's APS-C format image sensor is three times larger than the 1-inch sensor onthe latest smartphones. This means sharper, more detailed images and videos, and lessnoise (graininess) even in low light. Users can also look forward to beautiful, natural-looking bokeh (shallow focus) effects.
High-quality Video: First Entry EOS-series APS-C Mirrorless Camera to Produce 6K-Oversampled Cropless 4KWith 24.2 megapixels, the EOS R50 is also capable of producing high-quality cropless 4K
30p video oversampled from 6K worth of data. Oversampling means more information to reduce artefacts and other issues, so despite your vlogging experience and skill, the image quality will look pristine and professional.
Designed for Intuitive Vlogging
With ample modes and features that simplify shooting, the EOS R50 is designed for vloggers who want the image quality of a dedicated camera without the learning curve that usually comes with having to operate one.
Lightweight at only about 375g1, it is around the same size as the EOS M50 Mark II. Perfect for vlogging on the go!
Intelligent Focus Switching during Close-up Demos
The Dual Pixel CMOS AF II system, which detects and tracks people, animals (dogs, cats,and birds) and vehicles (motorsports cars and motorcycles) based on their characteristicsjust got even smarter. For close-up demos, the Movie for Close-up Demo mode quickly and automatically switches focus to the subject closest to the camera. You can showcase your new gadget or online shopping loot in one smooth take, with the focus where you want it to be.
Support for focus breathing ensures that there are no distracting changes in angle of view that tend to occur during focus transitions when vlogging.
Image Stabilisation Optimised for Handheld Vlogging
Get seamless, steady footage even when shooting handheld: The EOS R50 comes with not just one, but two different Movie IS (Image Stabilizer)2 levels ('Enhanced' and 'On') that digitally perform 5-axis camera shake correction, enhanced when combined with an RF lens with in-lens IS.When the monitor is in "selfie" mode, the default "Movie IS: Enhanced" mode optimisesimage stabilisation for handheld wide-angle shooting, correcting the unwanted motion that tends to become more obvious at the edges of wide-angle images. You can switch between two levels by simply tapping the "Wide-angle" button, to avoid excessive close-ups.
Auto Leveling Mode3
For scenes and shooting angles where it is hard to keep the camera level, the auto levelmode automatically corrects horizontal tilt. This would save time from manual correction in another app.
Share Your Content Quickly: High-quality Livestreams with just One USB Cable
All you need to livestream high-quality footage4 and audio from your EOS R50 is one USB-C connection to your computer. It's plug-and-play with no drivers required.
Straight from Camera to Phone
The Camera Connect smartphone app, which is fuss-free to set up, lets you easily transfer videos and JPEG photos from your camera to a smartphone either through a wireless Wi-Fi or wired USB-C connection. As the camera supports transcoding, which makes 4K and Full HD video files lighter, even high-quality video files can be transferred and uploaded to social media smoothly!
Get Great Photos Easily
A host of new intelligent creative features make it even easier to make the most of thecamera's imaging capabilities, even if you are not familiar with technical photography terms and complicated post-processing. Some notable new functions are:
Advanced A+: Automatically captures and blends exposure-bracketed images for better night and backlit portraits, and focus-bracketed images for images that are in focus from front to back.
Creative Bracket: Automatically generates multiple versions of a shot taken by the user with different brightness and colour tone settings. The settings of the autogenerated shots are shown so that users can learn.
Subject blur guide: Available in the Panning SCN mode. Helps the user practice panning and improve the success rate of panning shots.
Kit Options
The EOS R50 is available in black and white, with two kit options
With the RF-S18-45mm f/4.5-6.3 IS STM
With the RF-S18-45mm f/4.5-6.3 IS STM and RF-S55-210mm f/5-7.1 IS STM
RF-S55-210mm f/5-7.1 IS STM: Extend your Reach
The RF-S55-210mm f/5-7.1 IS STM, a compact, lightweight, and affordable telephoto zoom lens, is the latest addition to the RF-S lineup. Providing a full-frame equivalent angle of view of 88 to 336mm on an APS-C image sensor, the lens is set to expand users' creative horizons, allowing them to capture images that are difficult to get with a standard kit lens or smartphone. These include:
Sharp, high-quality closeups of subjects that are further away
More pronounced shallow focus effects
Images with compressed perspectives
The lens also has excellent close-up shooting capabilities: its 0.28x maximum magnification at the 210mm end (more than the EF-M55-200mm f/4.5-6.3 IS STM) enables semi-macro photography at a relatively short closest focusing distance of 0.73m.
Besides having a native 4.5 stops of image stabilisation, RF-S55-210mm f/5-7.1 IS STM is capable of providing up to 7.0 stops' image stabilisation through Coordinated Control IS when used with EOS R system cameras equipped with In-Body IS.
[1] Approx. 375g (black version), approx. 376g (white version)
[2] Note: The Movie IS function is linked with the angle of view setting; when set to the widest angle, Movie IS is set to "Off". When using Movie Digital IS, the shooting range becomes narrower. The image also becomes enlarged, resulting in a less defined image.
[3] When set to "Auto level: Enable", "IS mode" is turned off (The two cannot be used simultaneously), and the shooting range also becomes narrower. The mode cannot be used when shooting vertically.
[4] Full HD 30p only.
-END-
About Canon Marketing (Malaysia) Sdn. Bhd.
Canon is a global leader in photographic and digital imaging solutions. Canon Marketing (Malaysia) Sdn. Bhd. was established in 1987 to deliver products and services support to Malaysian users directly and through its nationwide channel partners. The parent company Canon Inc. has a global network of more than 300 companies and employs about 180,000 people worldwide. It is dedicated to the advancement in technology and innovation and committed more than 8% of net sales to R&D expenses in 2021. Under the slogan "Business Can Be Simple", Canon aims to reduce complexity by simplifying workflows and empowering customers with effective and easy-to-use solutions. As a Fortune Global 500 company, Canon is guided by its Kyosei philosophy that focuses on living and working together for the common good. For more information, visit my.canon, or follow the Official Facebook and the Instagram pages.
APPENDIX
APPENDIX
Camera Model

EOS R50

Image Processor
DIGIC X
Image Sensor Camera Effective Pixels
Effective sensor size: APS-C CMOSCamera effective pixels: Max approx. 24.2 megapixels
Metering System
384 zone (24 × 16) metering using image sensor output signals
Autofocus Method
Face + Tracking, Spot AF, 1-point AF, Expand AF area(above/below/left/right or around), Flexible Zone AF 1 / 2 / 3,Whole area AF
Image Stabilizer (IS) System
Movie Digital IS
Effective ISO

Stills: 100–32,000 (H:51,200)

Movie: 100–12,800 (H:25,600)

HDR PQ movies: ISO 100–12,800

Continuous Shooting
Electronic 1st curtain: 12 fpsElectronic shutter: 15 fps
Max Shutter Speed
1/8,000 sec.
Viewfinder
0.39-inch OLED, approx. 2.36million dots59.94/119.88 fps Refresh Rate
Movie

4K UHD (3840 x 2160)

29.97 fps / 23.98 fps (NTSC)2

5.00 fps (PAL)

Full HD (1920 x 1080)

119.88 fps / 59.94 fps / 29.97 fps / 23.98 fps (NTSC)

100.00 fps / 50.00 fps / 25.00 fps (PAL)

Maximum movierecording time

1 hr. 00 min. 00 sec. (Normal movie)

15 min. 00sec. (High Frame Rate movie)

Recording Media

• Single Card Slot (SD, SDHC*, SDXC*)

*UHS-II cards compatible

Power Supply
LP-E17
USB charging /Optional Power
Supports charging via USB Power Adapter PD-E1 /AC Power (AC Adapter AC-E6N and DC Coupler DR-E18)
Size
Approx. 116.3 x 85.5 x 68.8 mm
Weight
Approx. 375 g (Black) / 376 g (White) (incl. battery andmemory cards)
Network
Wi-Fi / Bluetooth Low Energy Technology
| | |
| --- | --- |
| Lens Model | RF-S55-210mm f/5-7.1 IS STM |
| Focal Length | 55-210mm |
| Maximum Aperture | f/5-7.1 |
| Minimum Focusing Distance | 0.73m (f=210mm),1.0m (f=55mm) |
| Maximum Magnification | 0.28x (f=210mm),0.05x (f=55mm) |
| Lens Construction | 11 elements in 8 groups |
| Filter Size Diameter | Ø55mm |
| Aperture Blades | 7 |
| IS (CIPA StandardCorrection Effect) | Yes (up to 4.5 stops) |
| Coordinated Control IS (With IBIS equippedCamera) | Yes (up to 7.0 stops) |
| Maximum Diameter and length | approx. 69.0mm x 92.9mm |
| Weight | Approx. 270g |