New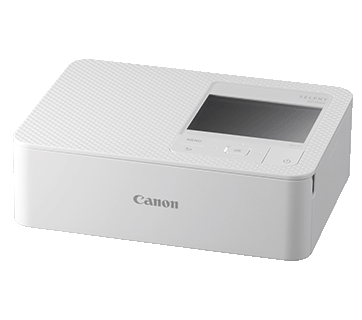 RRP MYR 799.00
Till 30 Jun 2023
Terms & Conditions
Terms & Conditions
CONSUMER PROMOTION: FANTABUL-EOS TREATS Deals! Campaign Period: 1st June 2023 – 30th June 2023
1)Terms & Conditions
1.1 This Promotion is organised by Canon Marketing (Malaysia) Sdn. Bhd. ("CMM"). By registering and accepting this Promotion, Customers are deemed to have agreed to be bound by the terms and conditions stated herein.
1.2 This Promotion is valid from 1st June2023 – 30th June 2023 ("Promotion Period").
1.3 Instant Cash Back, EF-EOS R Adapter and SD Card (where applicable) will be given upon purchase.
1.4 CMM reserves the right to void, amend or revise t terms and conditions of this Promotion as and when necessary without any prior notice.

1.5 Customer may register the product warranty at YLWC within seven (7) days from the date of purchase.
2) How to enjoy this Promotion
2.1 To enjoy this Promotion, Customers must first purchase any one (1) unit of the selected Twenty (20) Canon camera models as provided below from any of CMM's Canon Authorised Dealers in Malaysia during the Promotion Period. For list of all eligible models, kindly refer to the full T&C list on ylwc.canon.com.my
2.2 Customer must ensure that the selected Canon camera models purchased from Canon Authorised Dealers carries a valid warranty issued by CMM.
2.3 Promotional products shall always be subject to availability and while stock last. CMM shall not be liable for the failure of Canon Authorised Dealers to fulfill orders of promotional products during or after the Promotion Period.
3) General
3.1 This Promotion cannot be redeemed in conjunction with any other promotion organized by CMM.
3.2 By providing the required information, Customer hereby consents to CMM in processing your personal data for this Promotion and any other CMM marketing promotion ("Purpose") in accordance with the Personal Data Protection Act 2010 ("PDPA"). For a full notice of the PDPA, please visit CMM website at https://my.canon/en/consumer/web/privacy
3.3 Customer information may be shared among CMM's employees, agents, or other related and unrelated CMM entities and/or business partners acting on CMM's behalf for this Purpose.
3.4 CMM shall not be held liable or responsible for any delay, failure, and/or unsuccessful registration due to whatsoever reasons during the Promotion Period.
3.5 CMM shall not be liable in any way to any person for any loss or damage arising from or in connection with this Promotion.
3.6 CMM shall have the sole and absolute discretion to decide on all matters relating to or in connection with this Promotion (including but not limited to the eligibility of this Promotion) and such decision(s) shall be final and binding on all Customers.
3.7 CMM shall not be obliged to enter into any correspondence with Customers on any matter concerning this Promotion.
3.8 CMM may at any time at its sole and absolute discretion terminate this Promotion or vary/amend any of these terms and conditions without prior notice and without furnishing any reason.
3.9 In the event of any inconsistency between the terms and conditions and any advertising, promotional, publicity, and other material relating to or in connection with this Promotion, these terms and conditions shall prevail.
3.10 These terms and conditions shall be governed by Malaysian laws and all parties agree to submit to the exclusive jurisdiction of the Malaysian courts.