Canon Celebrates National Camera Day With Content Creation Workshop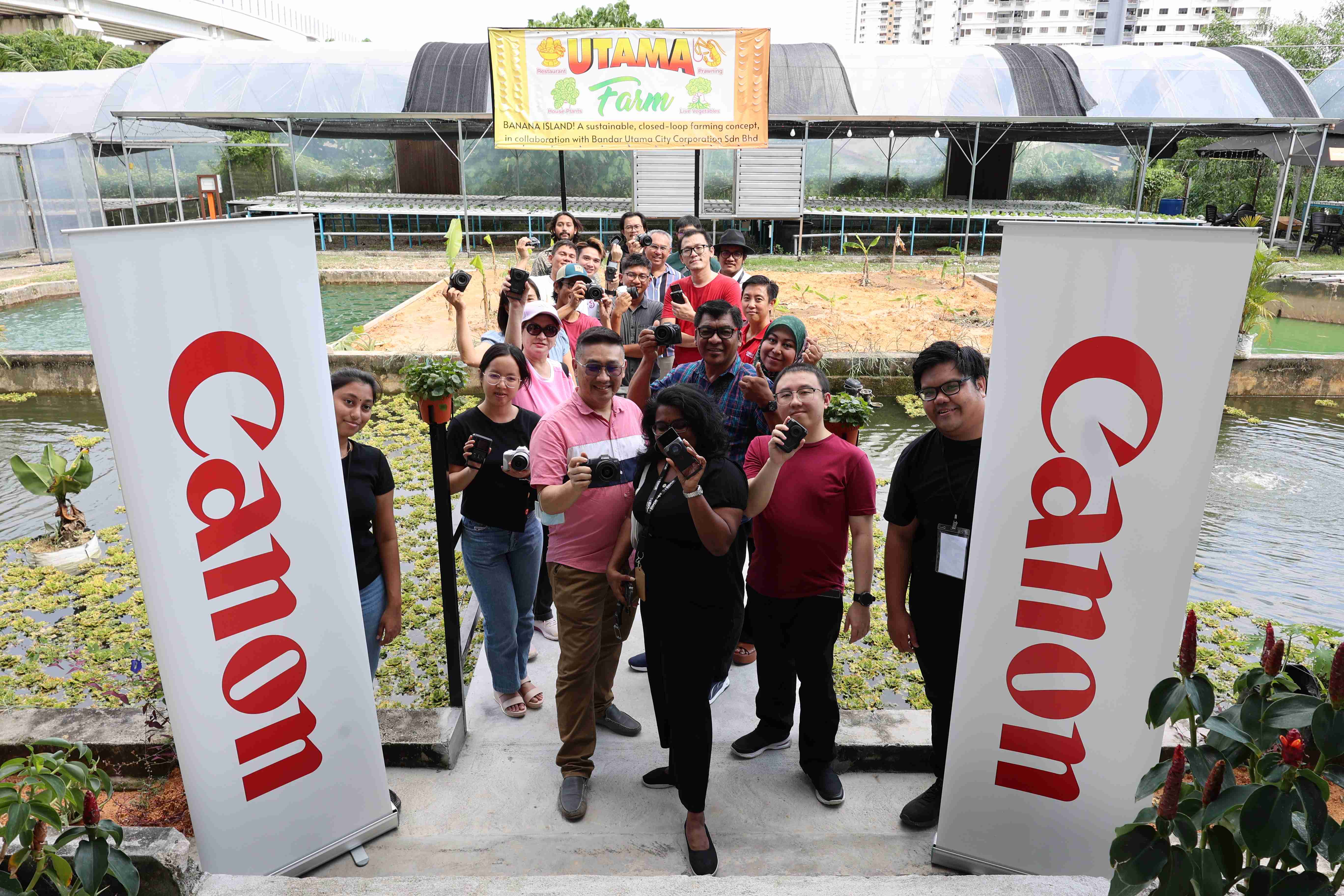 SHAH ALAM, 27 June 2023 - Get ready to snap some smiles and capture incredible moments as National Camera Day approaches on June 29! Canon Marketing Malaysia ("Canon") celebrated this special occasion with a curated content creation workshop at Utama Farm, a sustainable urban farm located in Petaling Jaya.
Dubbed as the "Farm to Table" fun workshop, the focus was more than just honing content creation skills, it also provided a firsthand experience of the sustainable wonders of eco-conscious farming practices, exemplifying the possibilities of urban farming. The highly sought-after Canon PowerShot V10, EOS R8 and EOS R50 cameras were put to the test as attendees captured their outdoor adventures at the farm, such as fishing, prawning, and more.
Through the workshop, Canon aimed to equip participants with the creative skills needed to produce compelling visual content that resonates with audiences today. Recognizing the growing demand for authentic and engaging content, Canon understands the significance of capturing real-life scenarios to create impactful narratives. By capturing the farm's beauty, sustainability practices and the human-nature interaction, attendees gained valuable insights into outdoor-oriented content creation.
As food was also part of the workshop theme, Canon partnered with Freshable, an innovative meal kit delivery service based in Klang Valley. With their camera-ready plates of food on display, participants got to experiment with the creative process in food photography and explore in-depth the capabilities of the cameras.
This workshop is just one of the ways Canon is revolutionizing visual content creation. The company has been on a roll since the success of its nationwide camera roadshow "Canon CR8 2023", where they showcased their latest cameras to eager enthusiasts. One of their showstoppers is the PowerShot V10, a compact vlogging camera that combines convenience and professional-quality video capabilities. With its lightweight design, built-in kickstand, and image stabilisation, capturing exceptional videos from unique perspectives has never been easier.
Canon's comprehensive range of input-to-output solutions added an additional layer to the experience. Participants had the opportunity to capture the best shots of the day's activities and print out photographs as keepsakes, materialising their creative vision seamlessly from the click of the shutter to the final print with Canon photo printers, such as PIXMA G670 & TS5370A.
"At the core of our operations lies the 'Kyosei' philosophy, which guides our every endeavour. We place equal emphasis on driving business growth and upholding our unwavering dedication to the environment as well as the photography and videography communities in Malaysia." said Hunter Zhang, Director of Image Communications Business Division, Canon Marketing Malaysia.
True to the Canon Asia Group slogan, "Delighting You Always", Canon is dedicated to equipping creators with the tools they need to elevate their content quality and meet all their creative needs.
"As always, we aim to be closer to our customers. Our 'Big Smile' culture prioritises keeping imaging enthusiasts delighted and smiling with our cameras. With Canon, creators can unleash their imagination, explore new horizons, and achieve the highest standards of visual storytelling," added Zhang.
To learn more about Canon's products, upcoming workshops, and future events, please visit the official Canon website at my.canon/en/consumer/products. Stay updated with Canon's news as a short film competition in support of local content creators is in the works. Keep an eye out for upcoming announcements on Canon's official Facebook, Instagram, and YouTube!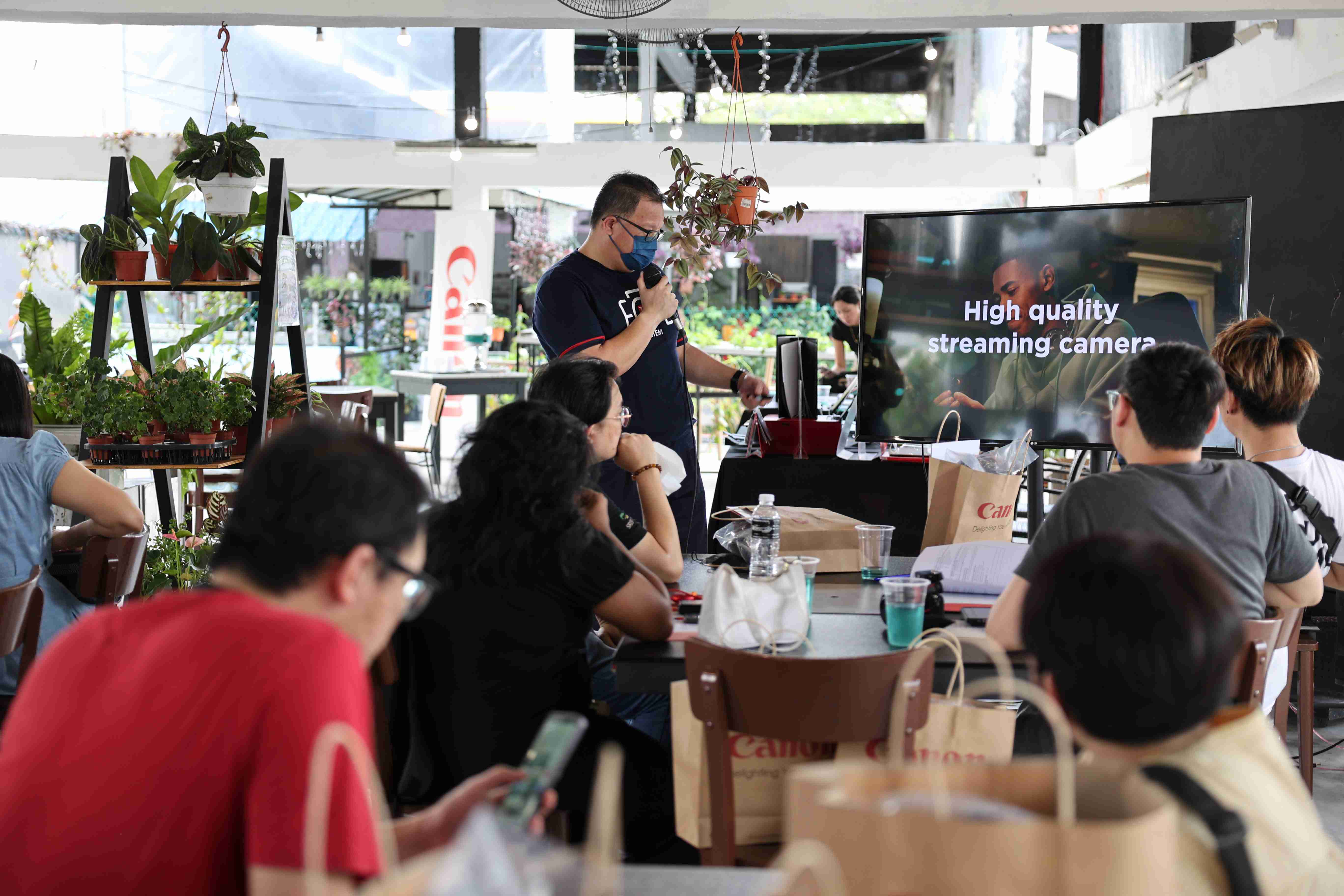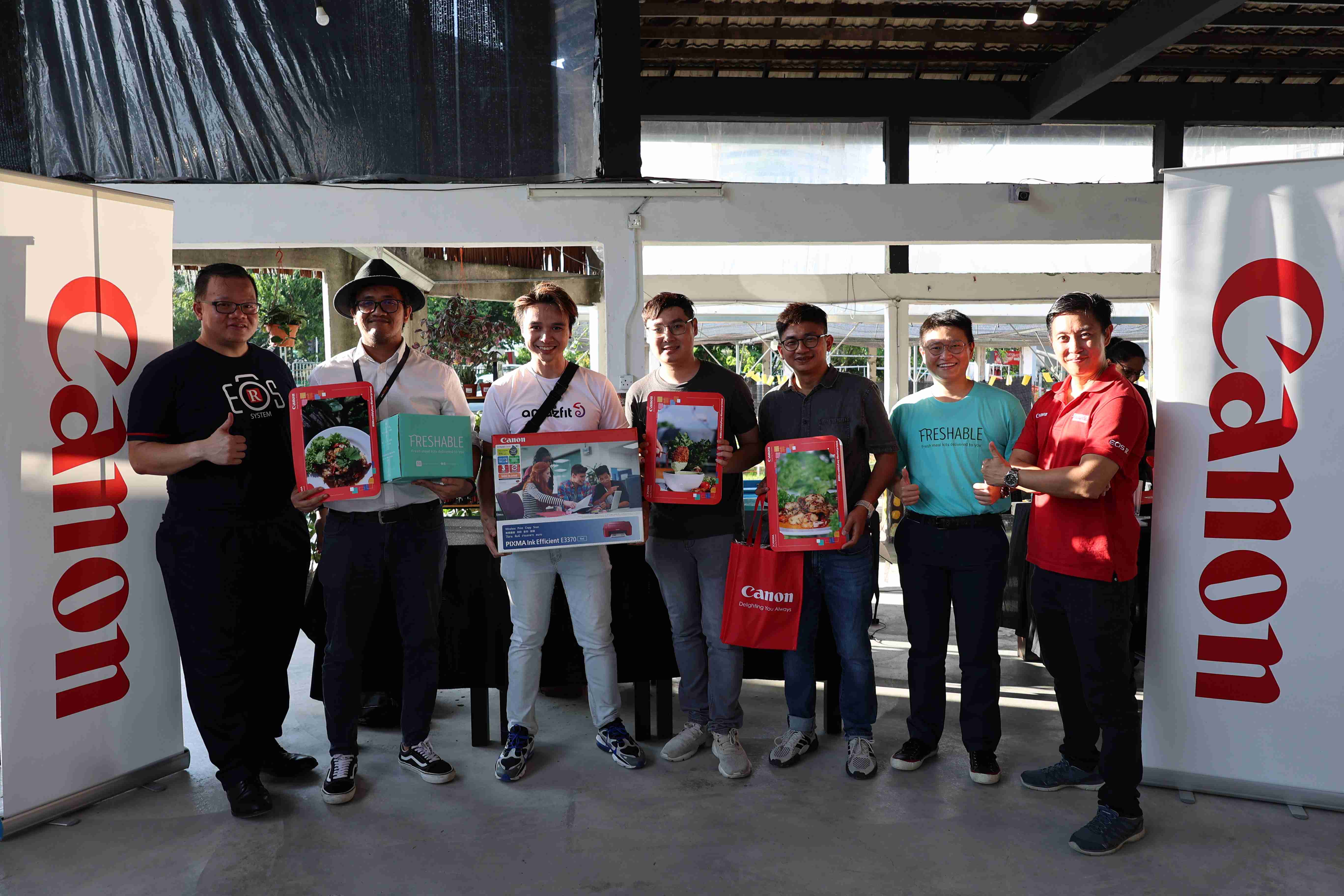 - END -
About Canon Marketing (Malaysia) Sdn. Bhd.
Canon is a global leader in photographic and digital imaging solutions. Canon Marketing (Malaysia) Sdn. Bhd. was established in 1987 to deliver products and services support to Malaysian users directly and through its nationwide channel partners. The parent company Canon Inc. has a global network of more than 300 companies and employs about 180,000 people worldwide. It is dedicated to the advancement in technology and innovation and committed more than 8% of net sales to R&D expenses in 2021. Under the slogan "Business Can Be Simple", Canon aims to reduce complexity by simplifying workflows and empowering customers with effective and easy-to-use solutions. As a Fortune Global 500 company, Canon is guided by its Kyosei philosophy that focuses on living and working together for the common good. For more information, visit my.canon, or follow the Official Facebook and the Instagram pages.