Canon Preserves Penang's Important Bird and Biodiversity Area for World Environment Day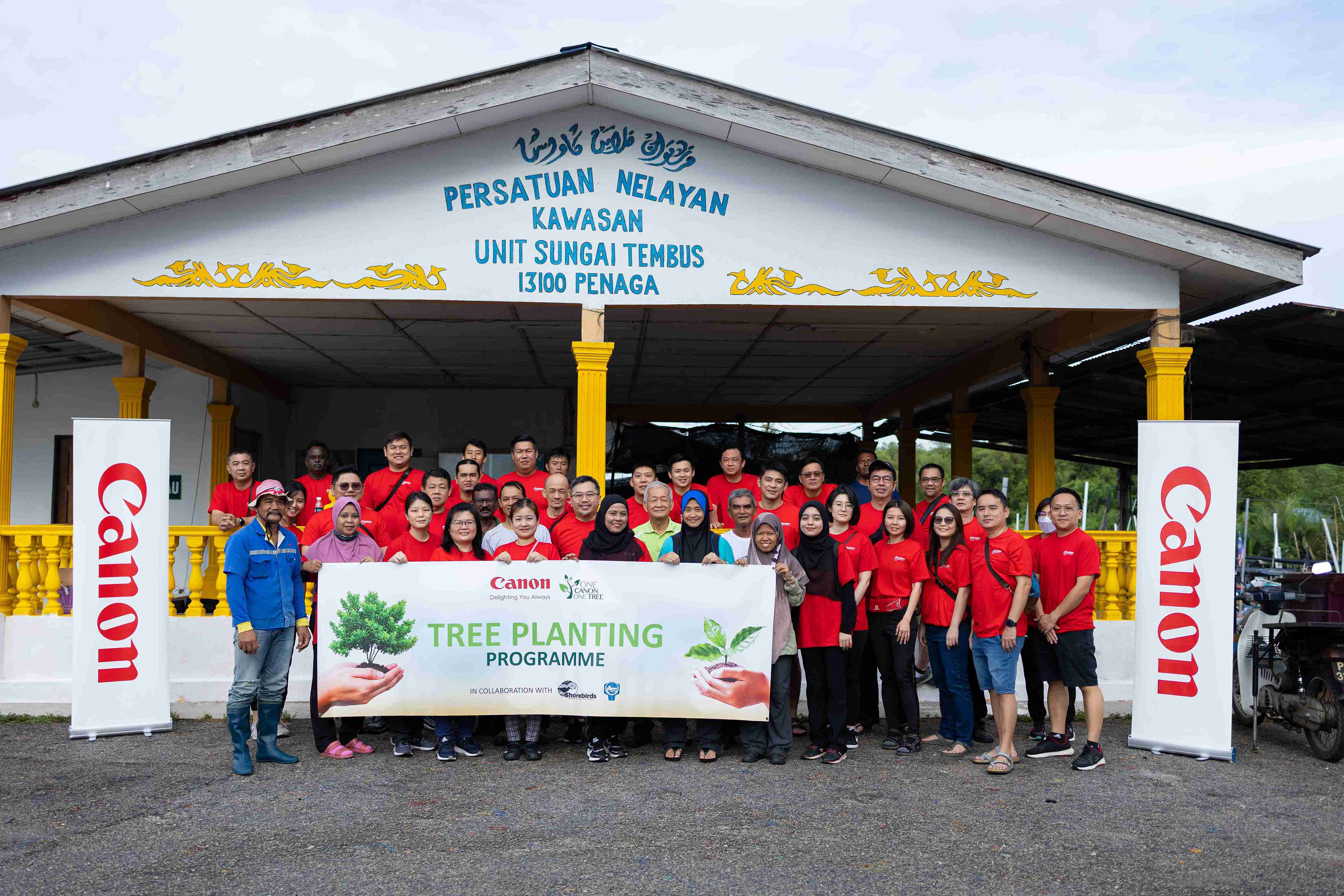 PENANG, 8 June 2023 - Canon Marketing Malaysia ("Canon") proudly commenced its annual "One Canon One Tree" campaign this year with its first stop in Sungai Tembus, Penang which houses the most intact mangrove forest in the state. Established in 2016, the company's ongoing tree-planting initiative aims to support the government's goals of becoming a carbon-neutral nation by 2050. Canon planted 200 mangrove trees in Sungai Tembus to preserve the natural beauty of Malaysia while raising awareness of the importance of ecological conservation in conjunction with World Environment Day - #BeatPlasticPollution.
Canon partnered closely with Shorebirds Peninsular Malaysia Project (SPMP) and Unit Nelayan Sungai Tembus to carry out the mangrove forest tree planting activity in efforts to support biodiversity, bird conservation, and eco-tourism initiatives. Mangrove trees play a 95crucial role in protecting coastal shores, mitigating climate change, preserving marine ecosystems, and providing habitats for numerous species. Canon aims to contribute to the biodiversity conservation efforts in the region, fostering a sustainable and thriving environment for both wildlife and communities.
Sungai Tembus is especially important to the biodiversity of the Penaga forest in Penang. This mangrove ecosystem is not only crucial to the livelihoods of local fishermen but is also a vital area that serves as a haven for migratory birds, with more than 100 species converging at Sungai Tembus between March and June, creating a spectacle of natural beauty. The presence of Asian openbills, storks, and herons in these wetlands also plays a crucial ecological role by regulating the population of pests like golden apple snails and island apple snails, safeguarding the livelihoods of local rice farmers.
The river is also part of the Important Bird and Biodiversity Area (IBA) of Teluk Air Tawar-Kuala Muda, which is a bay area that has been identified to be important to the conservation of bird populations in Penang. As this IBA has been identified to be in danger, efforts are ongoing to preserve the wetlands and to gazette the area as a permanent reserved forest.
However, there is a pressing need for greater awareness of the IBAs in Malaysia in order to better protect the rich biodiversity and migratory bird population, alongside secondary benefits for the local community as well as to promote eco-tourism.
As champions of environmental stewardship in Malaysia, Canon recognised the importance of the mangrove forest in Sungai Tembus and reached out to local organizations to collaborate on this conservation project. A total of 36 dedicated staff members from Canon participated in the event, which also includes refreshing the paint of Unit Nelayan's community hall and restoring the mangrove forest. This year, the organization is expanding its approach for a greener and more sustainable future for all by planting trees and promoting ecological conservation on a nationwide scale.
Commenting on the campaign, Shunji Yoshikai, President and CEO of Canon Marketing Malaysia said, "At Canon, we firmly believe in our corporate philosophy of 'Kyosei' - living and working together for the common good. Through our 'One Canon One Tree' initiative, we are actively practising Kyosei by contributing to a sustainable society and promoting environmental stewardship. By engaging in initiatives that protect our natural environment and foster biodiversity, we aspire to contribute to the UN's Sustainable Development Goals (SDGs) in creating a better world for future generations".
With a strong dedication to promoting sustainable business operations and environmental conservation, Canon, as a leading brand in digital imaging solutions, proactively advocates awareness of the need for sustainability practices under the umbrella message of "Imaging for Good'. Over the years, the company has planted more than 8,000 trees, including 511 trees designated as a food bank for rehabilitated Tapirs at the Sungai Dusun Wildlife Conservation Centre in Selangor.
Daren Tan, Head of Canon Marketing Malaysia's Penang Branch, added, "As a proud Penangite, I am truly honoured to be part of this initiative. Our goals extend beyond supporting local fishermen and improving their livelihoods, it encompasses combating climate change and safeguarding our local cherished natural heritage".
"Speaking on behalf of the Canon team that was part of this programme, this endeavour holds deep significance to us as we contribute to the preservation of mangroves and heed the urgent call to support and acknowledge grassroots initiatives that protect our natural world. We aim to raise awareness about Important Bird and Biodiversity Areas (IBAs) and their vital role in maintaining the ecological balance in Penang and the rest of the country," he said.
Following the initiation of "One Canon One Tree" at Sungai Tembus, the campaign will continue its journey across Malaysia, with upcoming tree-planting programmes in Johor Bahru, Kuching, Kota Kinabalu, Kuantan and Klang Valley.
As a company, Canon is dedicated to making a positive environmental impact and welcomes collaborations warmly with social organizations, local communities, and other stakeholders who are keen to partake in the "One Canon One Tree" programme to help create a healthier and more vibrant planet for generations to come.
Find out more about Canon's environmental and corporate social responsibility initiatives at: https://my.canon/en/consumer/web/company-about-csr.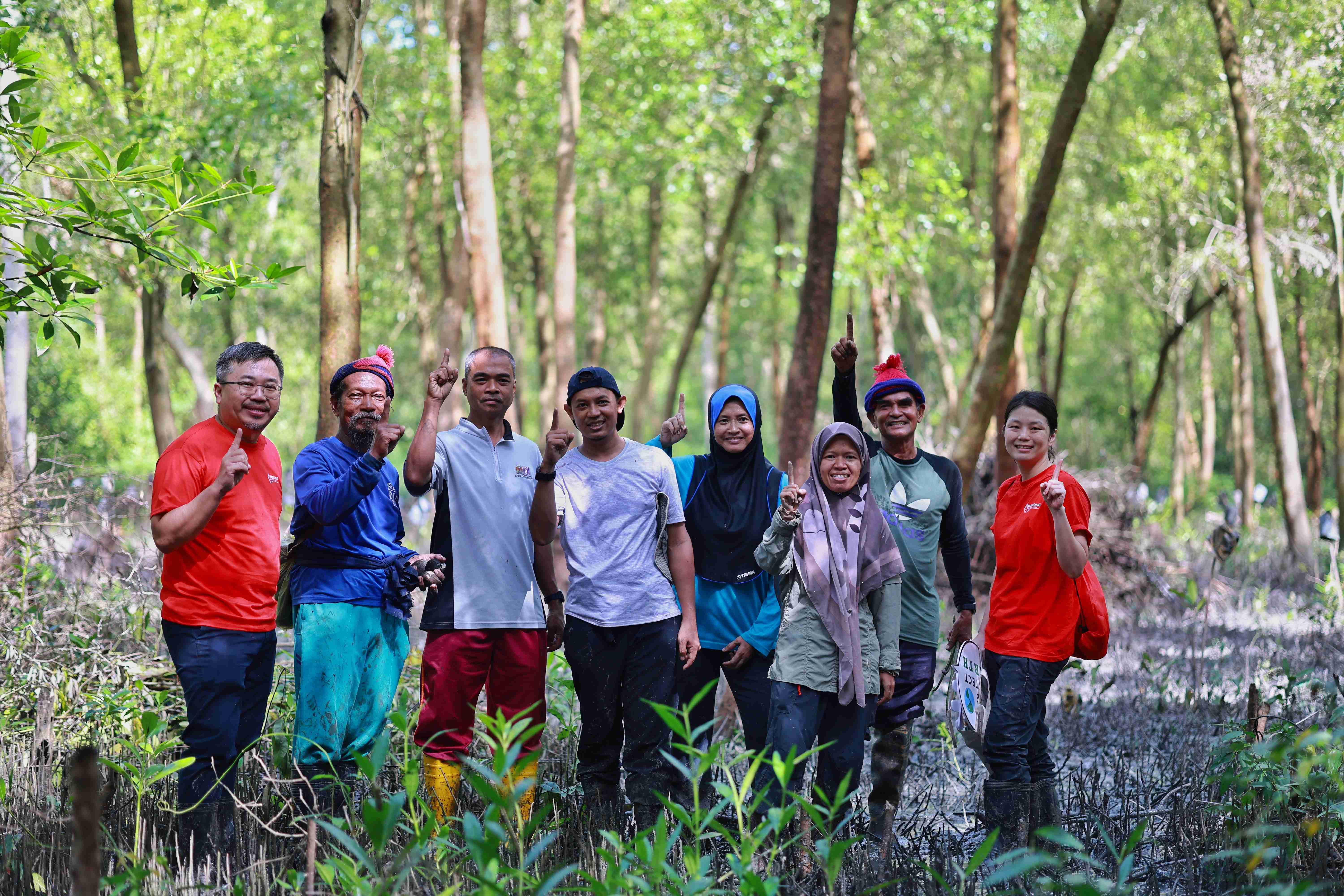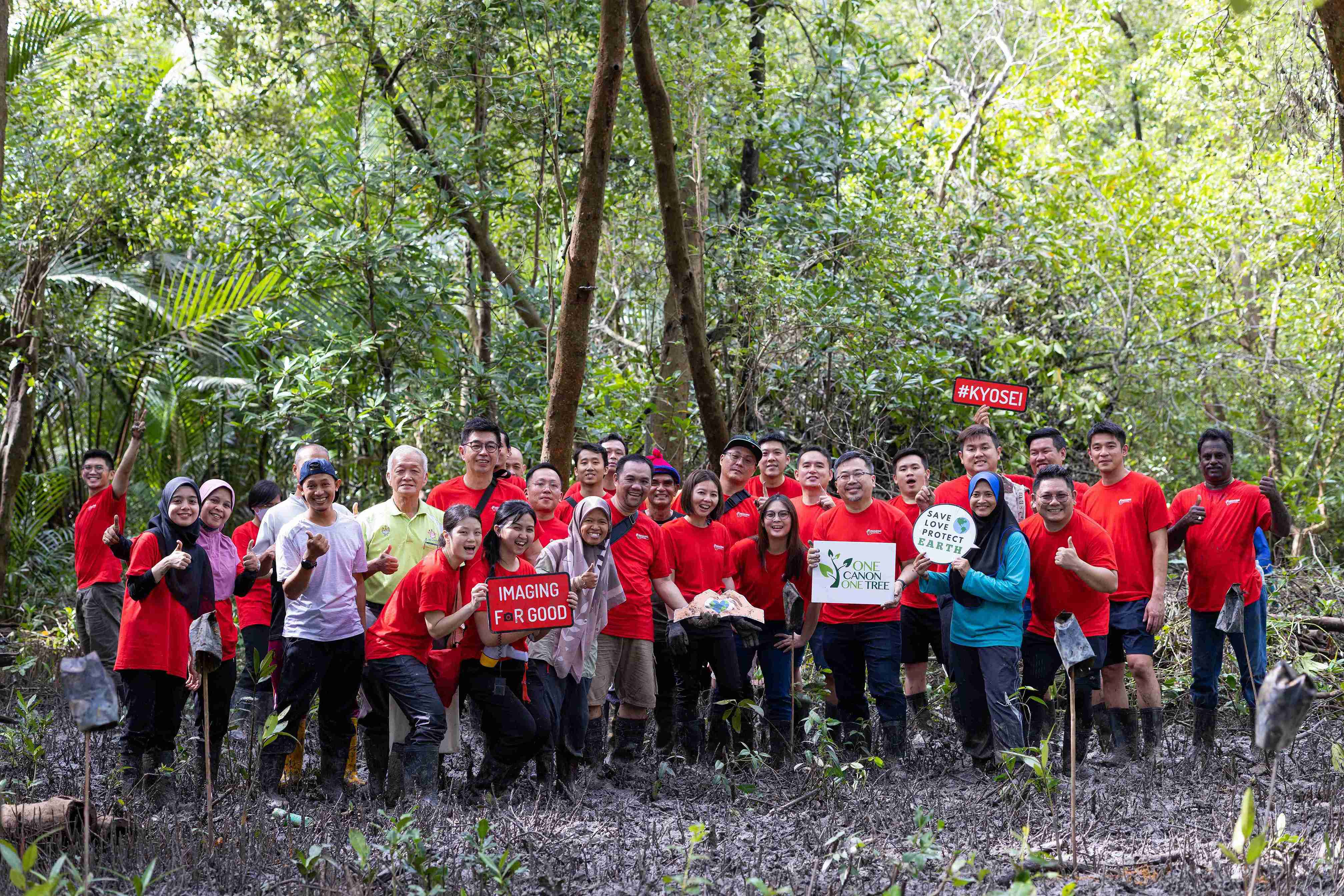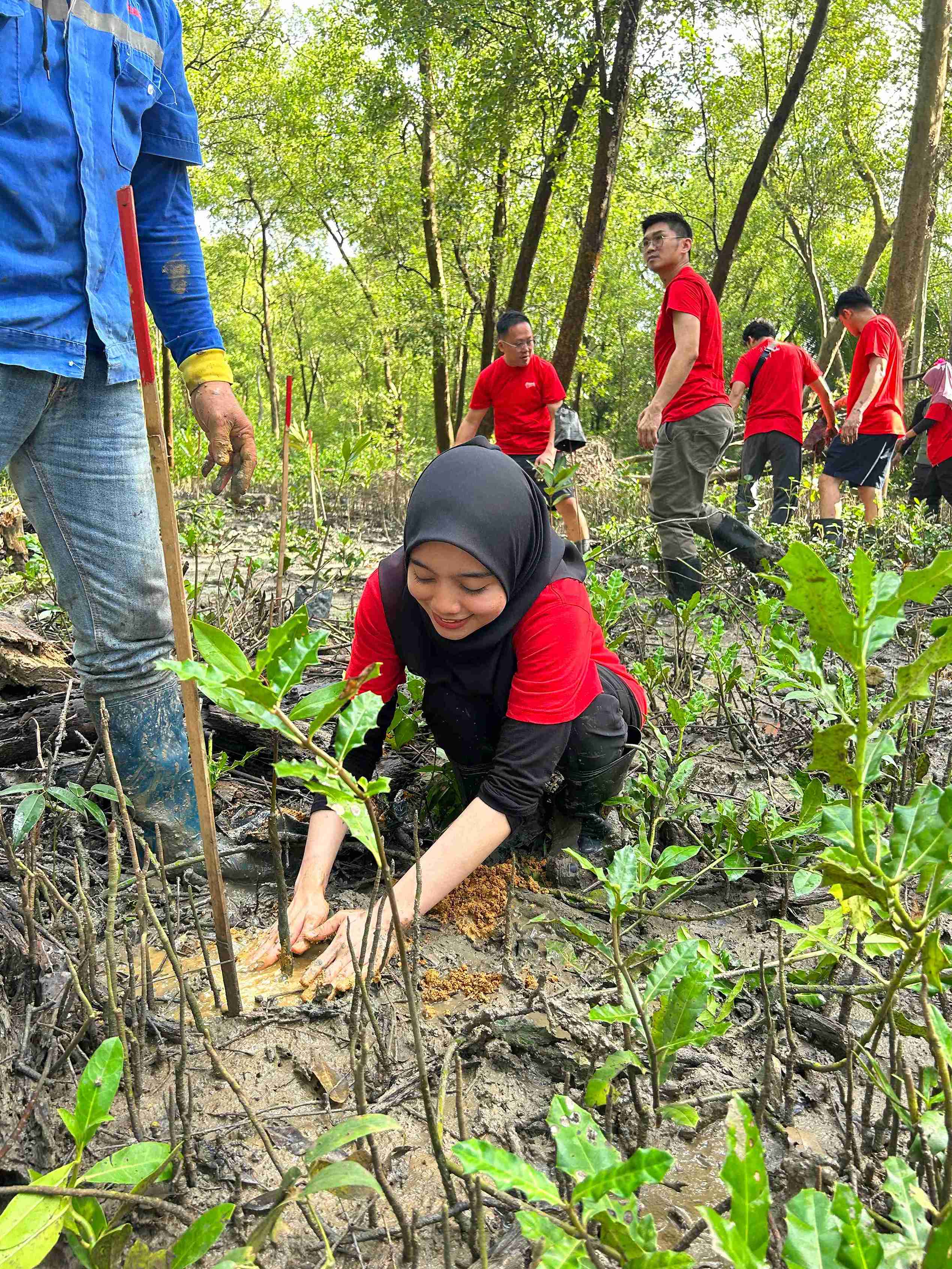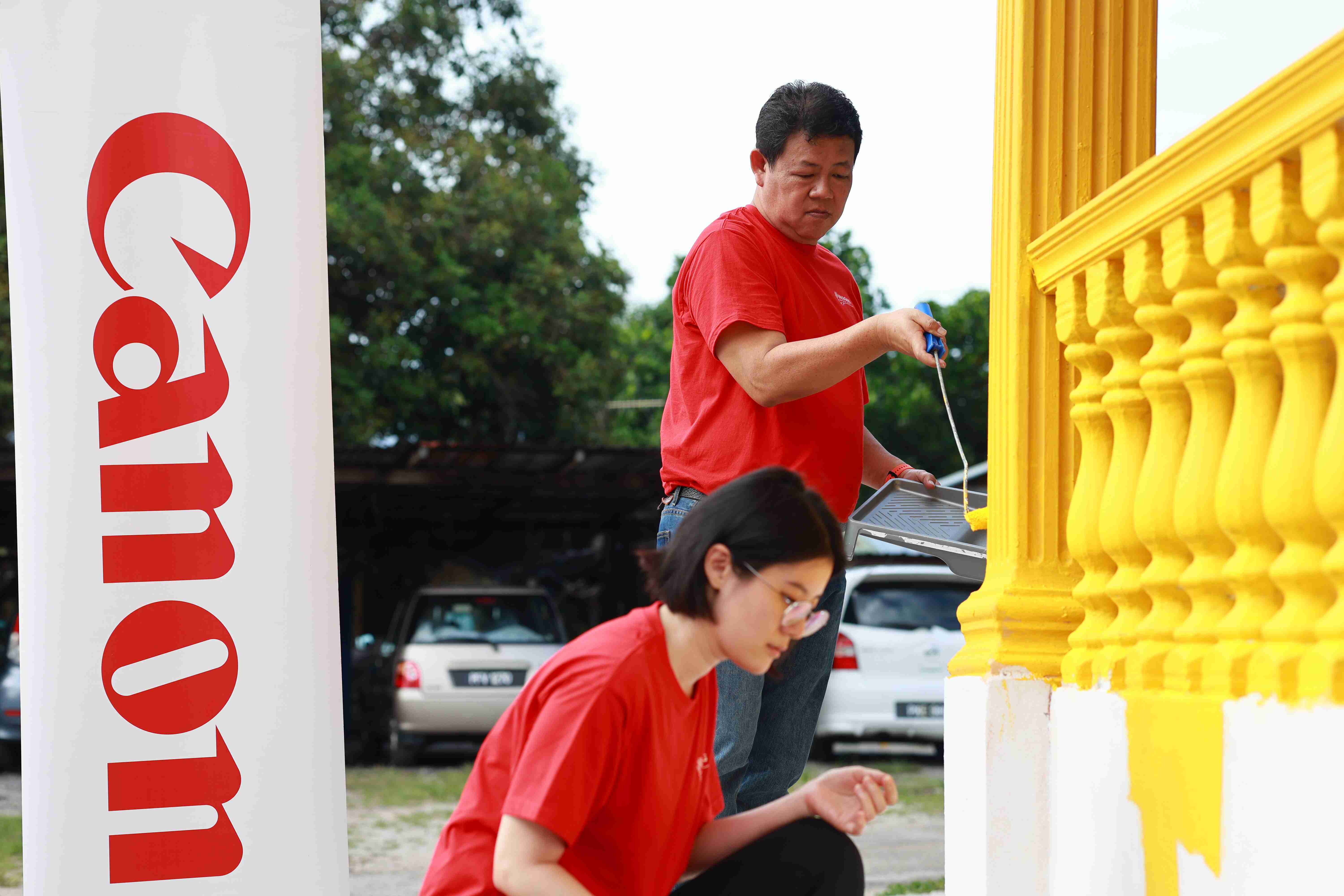 - END -
About Canon Marketing (Malaysia) Sdn. Bhd.
Canon is a global leader in photographic and digital imaging solutions. Canon Marketing (Malaysia) Sdn. Bhd. was established in 1987 to deliver products and services support to Malaysian users directly and through its nationwide channel partners. The parent company Canon Inc. has a global network of more than 300 companies and employs about 180,000 people worldwide. It is dedicated to the advancement in technology and innovation and committed more than 8% of net sales to R&D expenses in 2021. Under the slogan "Business Can Be Simple", Canon aims to reduce complexity by simplifying workflows and empowering customers with effective and easy-to-use solutions. As a Fortune Global 500 company, Canon is guided by its Kyosei philosophy that focuses on living and working together for the common good. For more information, visit my.canon, or follow the Official Facebook and the Instagram pages.