Canon Short Film Contest 2023: Empowering Local Filmmakers of Tomorrow
Open to all Camera and Phone Users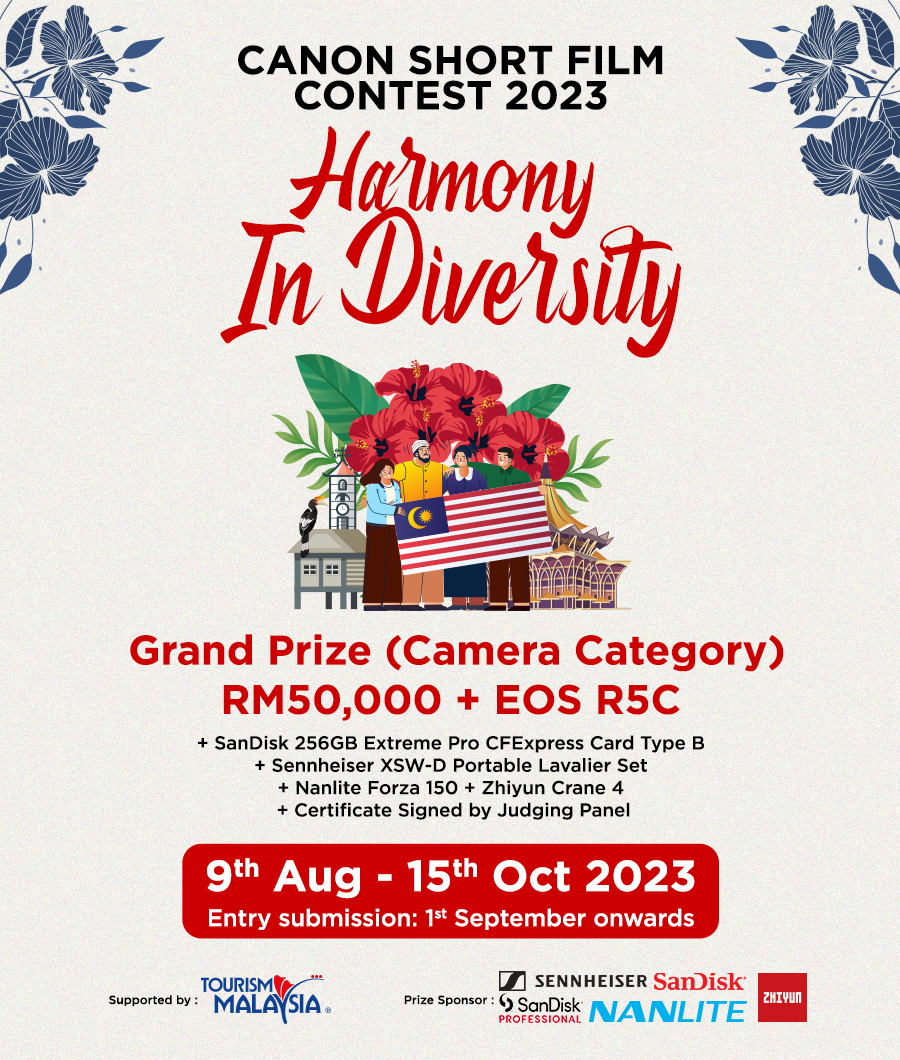 SHAH ALAM, 9 August 2023 - Canon Marketing Malaysia ("Canon"), a leader in the photographic and digital imaging industry, has officially announced its first-ever "Canon Short Film Contest 2023". The contest invites aspiring filmmakers and content creators nationwide, whether armed with cameras or smartphones, to showcase their creative finesse as part of the company's efforts in proactively engaging with and fostering talent in the local film industry.
In Canon's continued efforts to uplift the Malaysian creative industry, this contest provides a valuable opportunity for filmmakers and content creators to hone their skills and serves as a platform to gain exposure or kickstart their careers. With this initiative supported by Tourism Malaysia, Canon aims to foster the sustainable growth of the Malaysian film landscape while shining a spotlight on the nation's immense creative potential.
Themed "Harmony in Diversity," the Canon Short Film Contest 2023 invites participants to embark on a narrative journey in appreciation of the rich tapestry of cultures that surrounds us. The contest casts a spotlight on captivating short films that showcase the exceptional experiences that Malaysia has to offer such as culture, racial diversity and travel destinations; while serving as a compelling medium that highlights the flair for storytelling held by our local filmmakers.
Shunji Yoshikai, President and CEO of Canon Marketing Malaysia, said, "We're excited to see the video entries from budding filmmakers in Malaysia, as they express their perspectives of 'Harmony in Diversity' through visual storytelling. As guided by our philosophy of 'Kyosei,' the Canon Short Film Contest 2023 reflects our commitment to nurturing local creative talents, harnessing the power of visual storytelling to bring people together while celebrating their unique perspectives, cultures, and backgrounds."
Dato' Dr. Ammar Abd. Ghapar, Director General of Tourism Malaysia, also expressed his hope for the initiative, "There is beauty in every aspect of our country. From its man-made wonders to its natural biodiversity, paired with a unique blend of culture and heritage, Malaysia is a vibrant haven for those who love to express themselves through a camera lens. Through this contest, Tourism Malaysia is thrilled to have our aspiring filmmakers capture the land that we call home in their own creative ways."
The panel of judges for the contest are comprised of distinguished industry experts, including Raja Mukhriz, an accomplished director with numerous accolades for cinematography; Indra Che Muda Redzuan, a highly regarded Director of Photography with multiple honours; and Chew Han Tah, a veteran in TV programming and storytelling. The judges will assess submissions, seeking videos that inspire, provoke emotions and demonstrate exceptional technical skills.
Canon has partnered with Nanlite, SanDisk, Sennheiser and Zhiyun to offer an array of attractive prizes to the winners, including videography equipment up for grabs worth more than RM200,000 in total. One lucky grand prize winner will have a chance to walk away with RM 50,000 in prize money. The Canon Short Film Contest 2023 is open to all Malaysian residents aged 18 and above, with entries accepted from 1 September 2023 to 15 October 2023. The contest welcomes entries of short videos between three to ten minutes long, filmed on any brand of cameras or smartphones. There are three categories for entry - Camera, University & Colleges (for university and college students) and Smartphone. Participants can submit their short films through Canon's official website where the Terms and Conditions for the contest can be found.
For the latest updates and details on Canon Short Film Contest 2023, visit https://ylwc.canon.com.my/promotion/151 or follow Canon Marketing Malaysia on Facebook and Instagram.
About Canon Marketing (Malaysia) Sdn. Bhd.
Canon is a global leader in photographic and digital imaging solutions. Canon Marketing (Malaysia) Sdn. Bhd. was established in 1987 to deliver products and services support to Malaysian users directly and through its nationwide channel partners. The parent company Canon Inc. has a global network of more than 300 companies and employs about 180,000 people worldwide. It is dedicated to the advancement in technology and innovation and committed more than 8% of net sales to R&D expenses in 2021. Under the slogan "Business Can Be Simple", Canon aims to reduce complexity by simplifying workflows and empowering customers with effective and easy-to-use solutions. As a Fortune Global 500 company, Canon is guided by its Kyosei philosophy that focuses on living and working together for the common good. For more information, visit my.canon, or follow the Official Facebook and the Instagram pages.
Appendix:
Raja Mukhriz Bin R. Ahmad Kamaruddin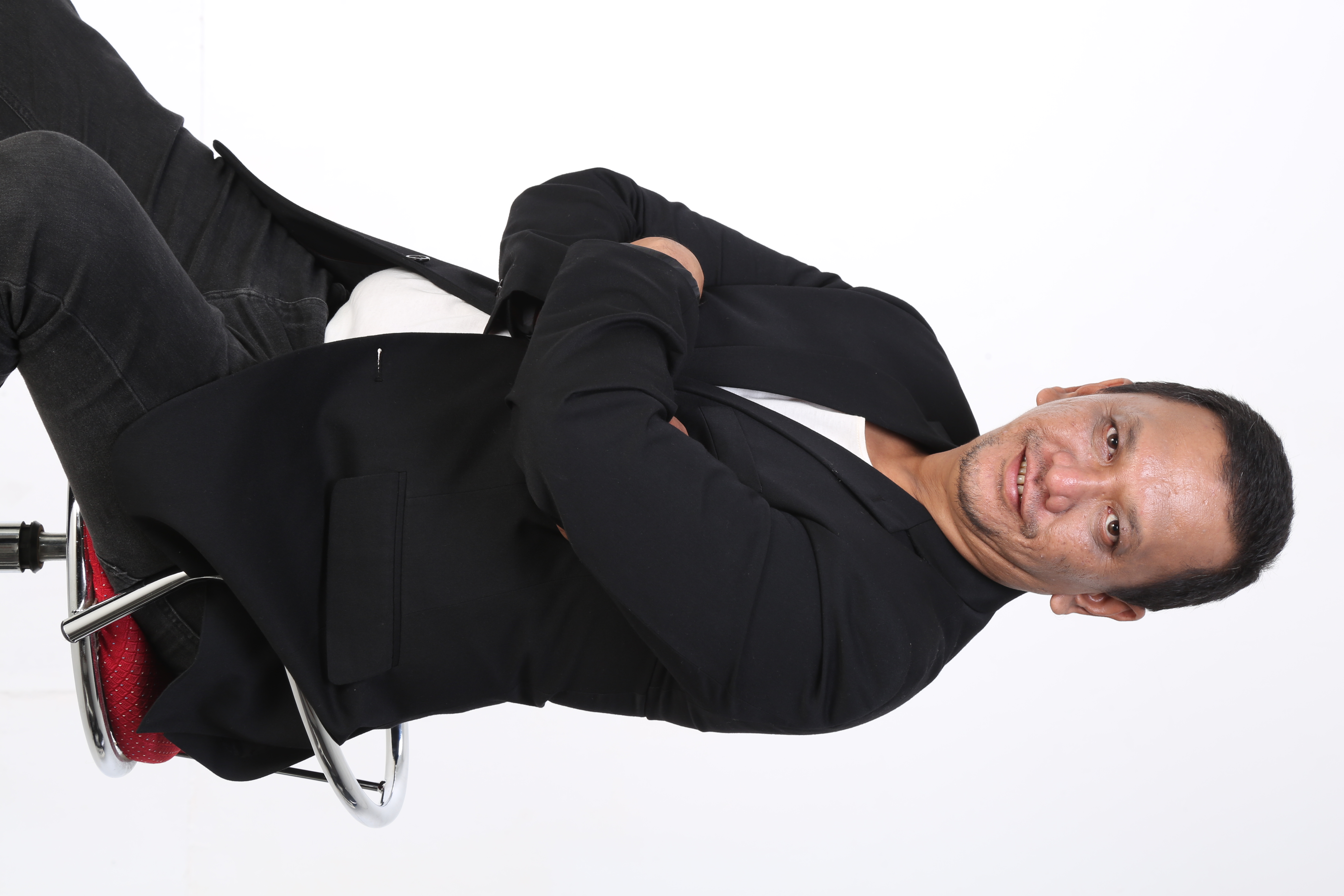 Raja Mukhriz is a well-known director and skilled Director of Photography with over 22 years of experience in the film industry. He holds a Diploma in Film Studies in Cinematography from the prestigious Malaysian Film Academy, where he honed his craft and developed a keen eye for capturing captivating visuals. His dedication to academic excellence is evident through his outstanding academic journey, having obtained a Bachelor's Degree with 1st class honors in Creative Industries Management from the esteemed Northern Universities of Malaysia (UUM). Currently, he is furthering his academic pursuits by pursuing a PhD in Creative Industries Management at the same esteemed institution, solidifying his commitment to advancing both his practical skills and theoretical understanding in the dynamic world of creative industries.
His remarkable cinematography talents have earned him three Best Cinematographer prizes at the prestigious Malaysian Film Festival, as well as nine other honours from various local film festivals. Notable works such as "Evolusi KL Drift" (2008) and "Penanggal" (2011) demonstrate his excellent eye for visuals and unique techniques, firmly establishing him as a master of his trade.
Raja Mukhriz's talents extend beyond cinematography to directing, where he has demonstrated extraordinary range and ingenuity across numerous genres, including horror, psychological thrillers, action, and drama. His films, notably "Tujuh" (2013), "Ophilia" (2014), and "Rumah Cikgu Salina" (2019), have gained critical praise and significant accolades, including Best Newcomer Director and Best Director at the Malaysian Film Festival and Anugerah Skrin, respectively. Raja Mukhriz's commitment to storytelling and exceptional visual sense have positioned him as a powerful presence in Malaysia's film industry, creating a lasting impression on audiences both locally and globally. Furthermore, his dedication to teaching and training aspiring filmmakers has aided in the growth and development of the next generation of filmmakers.
Indra Che Muda Redzuan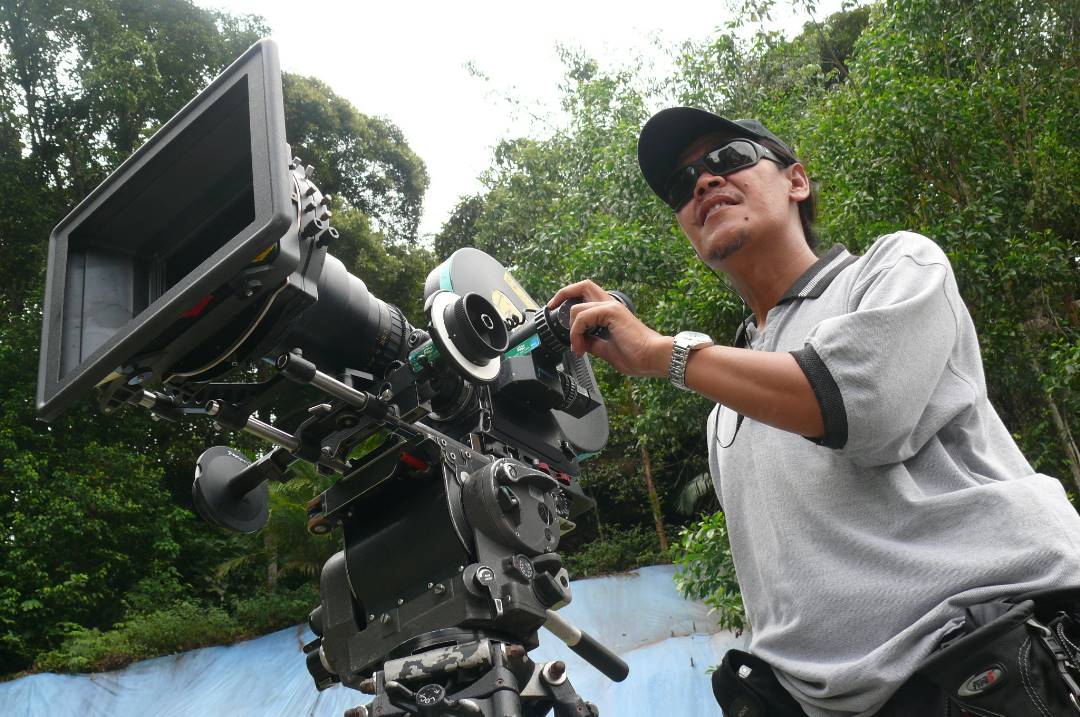 Indra Che Muda Redzuan is a highly talented and accomplished individual hailing from Malaysia. He has devoted his life to the enthralling worlds of cinematography and photography, making an unforgettable imprint on the entertainment business. Throughout his distinguished career, Indra has received countless accolades and awards for his great services to the film business. At prestigious events such as the Film Festival Malaysia (FFM) and the Oscar PPFM, he has been nominated and awarded for Best Cinematography in a variety of film categories. His commitment to the profession is further demonstrated by his participation as a juror and advisor for several filmmaking projects and contests, impacting the future of Malaysia's entertainment scene.
His masterful touch has graced iconic works such as "Cicakman", "Jangan Pandang Belakang", "Qaisy dan Laila" and "Buli" - films that have truly encapsulated the attention of producers and film directors alike. These cinematic gems stand as testament to his transformative influence, each frame a canvas painted with his unique blend of creative brilliance and technical finesse.
With a wealth of knowledge and a constant pursuit of excellence, Indra continues to inspire and boost Malaysia's creative industry. His aesthetic perspective and technical expertise have earned him the respect and admiration of peers and aspiring cinematographers alike. As he progresses, his seamless blend of passion and ability continues to produce cinematic masterpieces that captivate viewers all over the world.
Chew Han Tah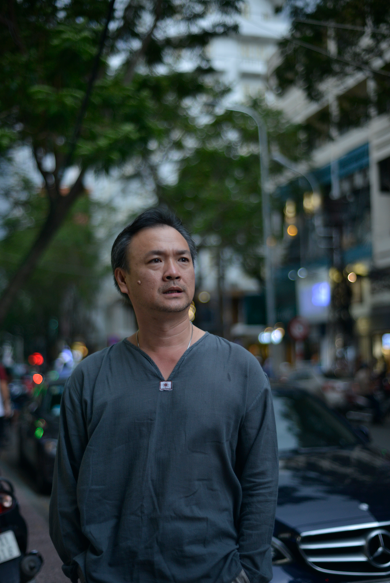 Chew Han Tah, a renowned Malaysian filmmaker, has had a varied and illustrious career in the entertainment sector spanning over three decades. He has demonstrated his storytelling talent over the years by directing a diverse range of TV programmes, from compelling reality shows and fascinating dramas to eye-opening documentaries and entertaining game shows. Han Tah's ability to capture the essence of several genres has gained him critical acclaim and a slew of significant accolades, cementing his place as a pioneer in the area. His love of storytelling extends to projects such as "The Joss Stick Maker", "Swimming With Dragons" and "Black Gold". Chew's unwavering commitment to present compelling narratives, like the thought-provoking documentary "Black Gold", attained international recognition with 2 Finalist Certificates at the 2013 New York Festivals International TV & Film Awards, specifically in the areas of "Direction" and "Nature & Wildlife."
In addition to his artistic endeavors, Chew has made important contributions to the growth of television businesses in numerous nations. He has contributed his experience to the establishment of production and technical departments, as well as design studios, making a lasting impression on the media landscape. His participation in international projects has facilitated cultural exchanges and collaboration throughout the worldwide entertainment community, in addition to strengthening his personal career. Chew's influence as a filmmaker extends far beyond the screen, making him a respected industry figure and a source of inspiration for budding filmmakers all around the world.