Canon and Universiti Sains Malaysia (USM) Collaborate to Nurture Creativity and Advance Education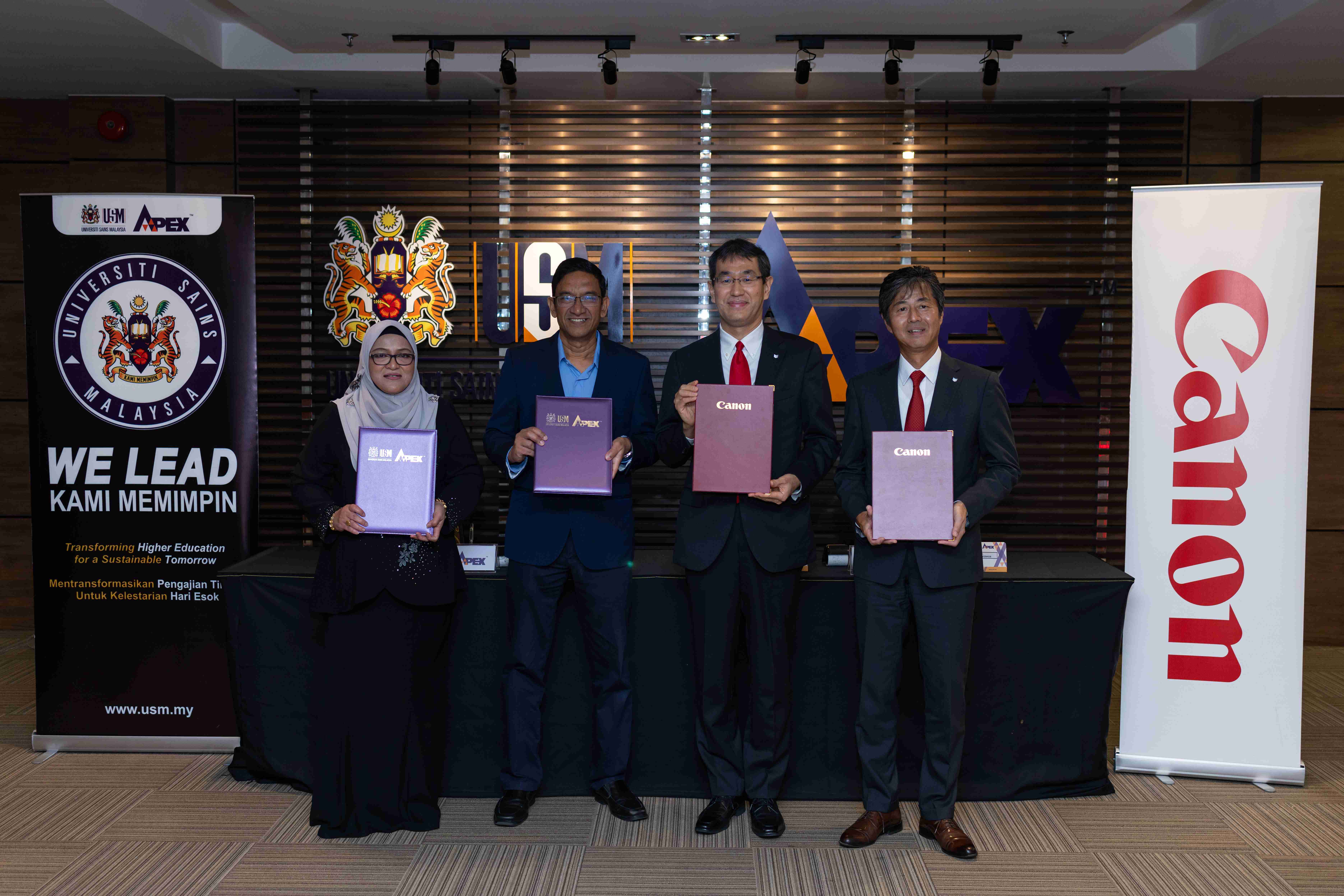 PENANG, 26 July 2023 - Canon Marketing Malaysia ("Canon"), a global leader in imaging solutions, has joined forces with Universiti Sains Malaysia ("USM") to enhance the quality of education through digitalisation and to nurture local creative talents. The two esteemed organisations today signed a Memorandum of Agreement (MoA) which solidifies Canon's three-year partnership as the Official Imaging & Smart Tech Partner of USM.
The collaboration between Canon and USM will see the digital transformation of the university, in line with the Ministry of Higher Education's direction to empower higher education service delivery ecosystems through digitalisation. The collaboration, which leverages Canon's industry expertise and USM's academic excellence, exemplifies Canon's "Kyosei" philosophy of working together for the common good as well as USM's goal of "Transforming Higher Education for a Sustainable Tomorrow."
"We are excited to collaborate with USM. Canon's role in driving innovation and fostering education initiatives for the benefit of USM students aligns with our core belief of "Imaging for Good". Through the strategic partnership with USM, Canon seizes the opportunity to empower students with enhanced skills and exposure to the corporate world in this dynamic digital age. We are proud to support USM in nurturing a new wave of well-equipped graduates, ready to take on roles in various industries," said Shunji Yoshikai, President and CEO of Canon Marketing Malaysia.
USM's dedication to digital transformation is further reinforced by its recent achievement after being placed fourth globally in the 2023 Times Higher Education Global Impact Rankings (THE-GIR). THE-GIR ranks universities based on the United Nations' Sustainable Development Goals (SDGs) and USM stands out as being the top-ranked among Asian universities. The partnership sees the university in alliance with Canon in realising their mutual goals in sustainability to raise the quality of life for all.
The MoA encompasses various aspects of collaboration, including workshops, sponsorships, and creating opportunities for USM students. With Canon's comprehensive suite of input and output imaging products given priority consideration by USM, the company will be integral to USM's digital transformation journey in empowering its ecosystems and enhancing efficiency.
Canon will also provide quarterly photography and videography workshops to students and staff of USM to bolster their skills and knowledge. To nurture careers for creative talents within the industry, the company will sponsor the Festival Filem Anak Muda (FFAM) organized by Sekretariat Protégé USM and Dewan Budaya USM and supply cameras to support students' creative endeavours. USM students will benefit from having Canon's industry experts at upcoming career fairs, talks, and on-campus roadshows, while the university will recommend Canon as its preferential placement and internship partner. These would ensure that USM students have the advantage in terms of skills development, industry exposure, and career opportunities with Canon's support.
Professor Dato' Ir. Dr. Abdul Rahman Mohamed, Vice-Chancellor of USM, stated, "We are delighted to have Canon as our Official Imaging and Smart Tech Partner. This collaboration will undoubtedly elevate our students' learning experience and equip them with the necessary skills and knowledge to thrive in a digitally-driven world. By integrating industry expertise and academic knowledge, we can nurture future-ready graduates who can contribute effectively to the creative and digital trades. We look forward to working closely with Canon to realize our vision of a sustainable and future-ready education ecosystem."
Prior to this MoA, Canon has been supporting universities in the country through strategic alliances, financial aid and other education-related initiatives. With education as one of the company's key areas for social contribution, Canon's efforts in building a sustainable future for both the environment and society are steered by its "Kyosei" principle. This collaboration aligns with both organisations' commitment towards striving for a sustainable future. Together, Canon and USM are poised to shape the future of technology-driven education and drive the growth of the creative industry in Malaysia.
For more information about Canon's initiatives and products, visit their website at https://my.canon/.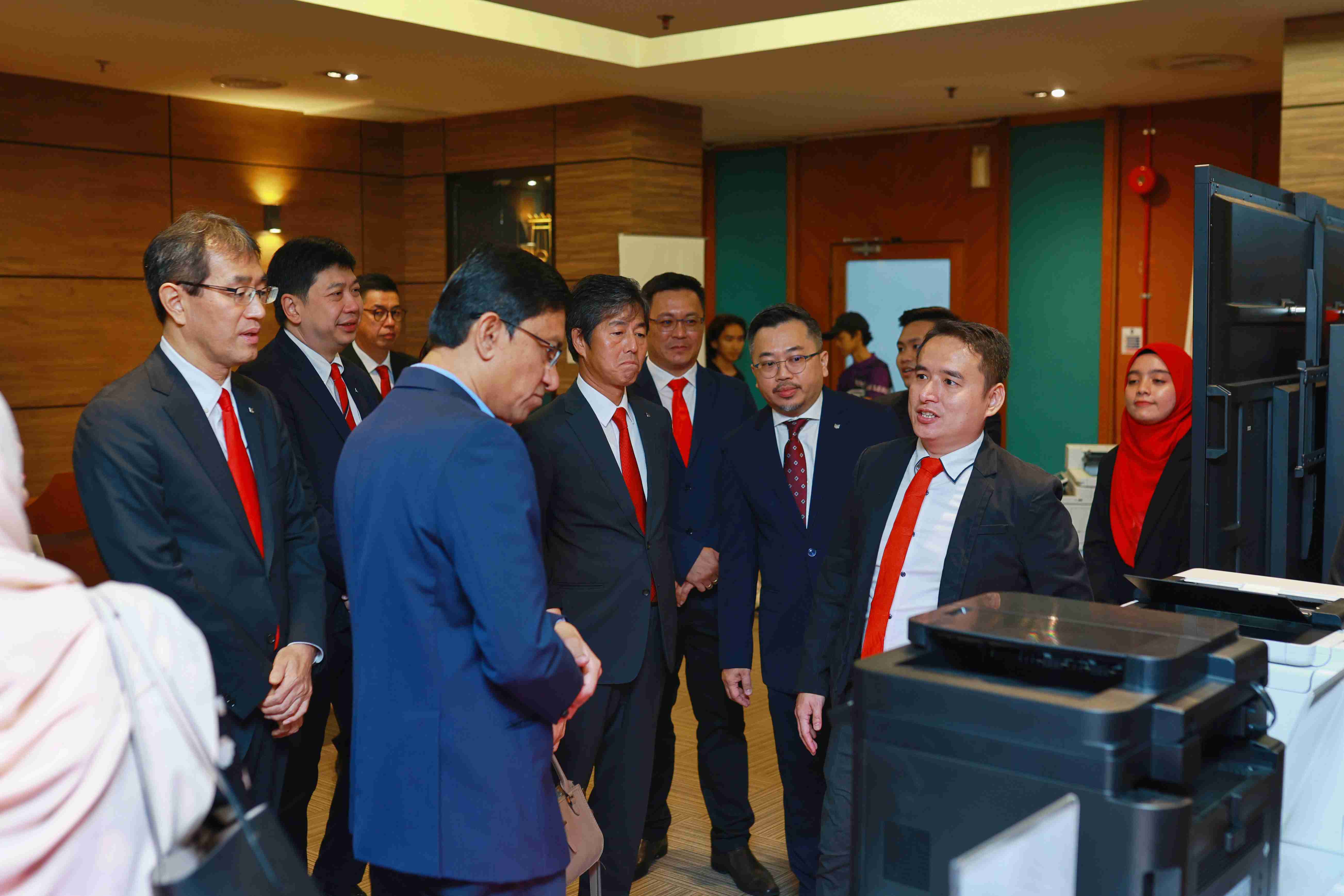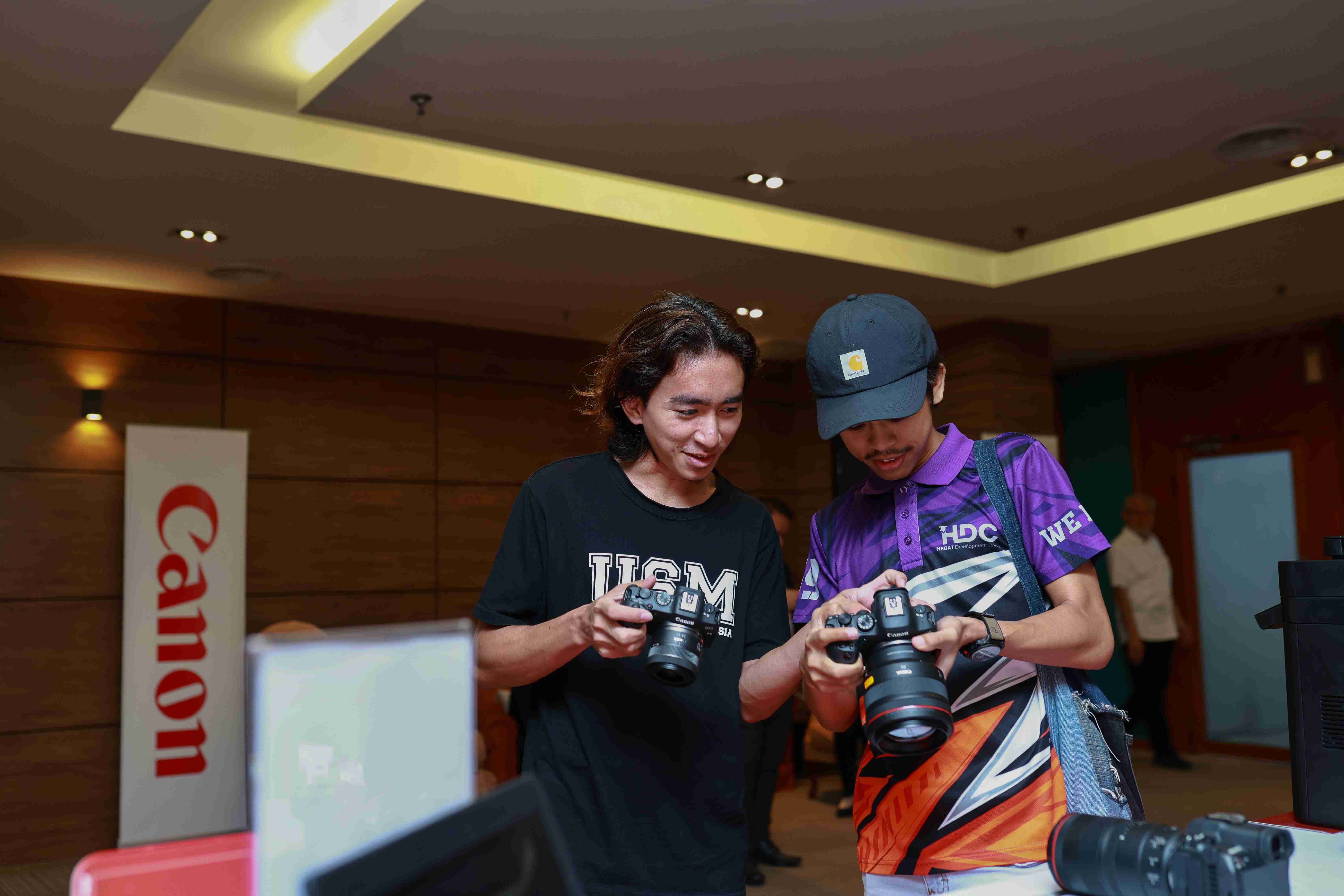 - END -
About Canon Marketing (Malaysia) Sdn. Bhd.
Canon is a global leader in photographic and digital imaging solutions. Canon Marketing (Malaysia) Sdn. Bhd. was established in 1987 to deliver products and services support to Malaysian users directly and through its nationwide channel partners. The parent company Canon Inc. has a global network of more than 300 companies and employs about 180,000 people worldwide. It is dedicated to the advancement in technology and innovation and committed more than 8% of net sales to R&D expenses in 2021. Under the slogan "Business Can Be Simple", Canon aims to reduce complexity by simplifying workflows and empowering customers with effective and easy-to-use solutions. As a Fortune Global 500 company, Canon is guided by its 'Kyosei' philosophy that focuses on living and working together for the common good. For more information, visit my.canon, or follow the Official Facebook and the Instagram pages.