Canon's Smart Tech Reaches Malaysia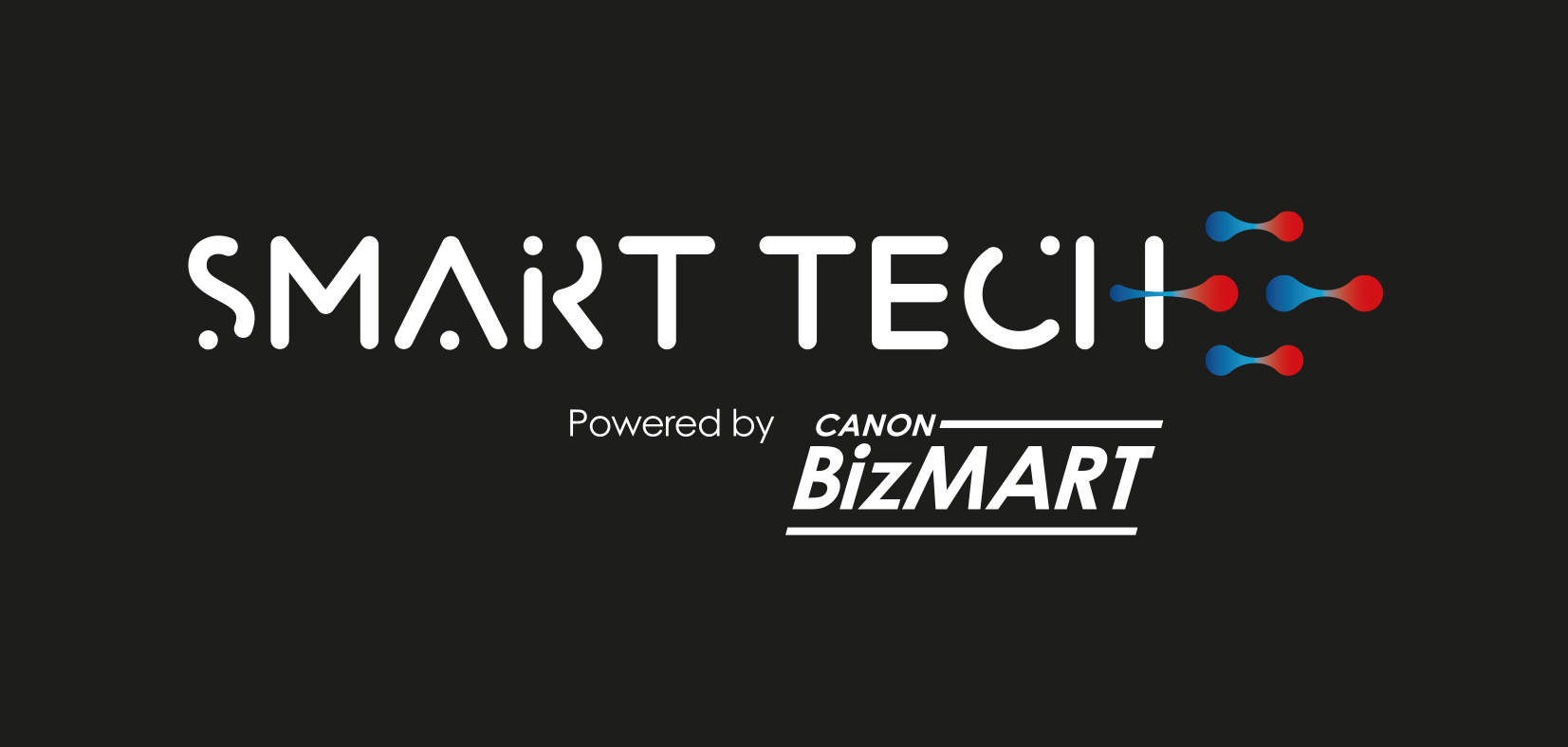 Shah Alam, 15 August 2023 – Canon Marketing Malaysia ("Canon") has officially unveiled "Smart Tech" powered by its innovative platform, CANON BizMART, as a strategic initiative with a focus on supporting local businesses and cities in Malaysia to become more resilient in the aftermath of the pandemic with smart technology. This foray into Smart Tech draws upon Canon's pioneering digital efforts, presenting CANON BizMART's array of one-stop technologically-savvy solutions to bolster productivity which embraces the future of work.
The disruptions posed by COVID-19 in the past few years have highlighted how unforeseen circumstances can rapidly reshape work landscapes. This underscores the significance of adopting the latest technology such as automation and other productivity-enhancing tools to assist workers in working smarter and to maintain adaptability in the face of adversity.
"Canon's introduction of 'Smart Tech' in Malaysia offers a strategic platform designed to empower local businesses and cities by embracing cutting-edge digital solutions to solve problems. In a world that has witnessed the rapid transformation of working dynamics, adaptability and innovation are necessary to thrive," said Masato Yoshiie, Senior Director of the Business Imaging Solution Division at Canon Marketing Malaysia.
The vision of Canon's Smart Tech is built on three pillars – Smart Workplace, Smart Vertical and Smart Surveillance.
Smart Workplace
While more local businesses are aiming to reach greater heights with digitalisation, many are still plagued with obstacles in the effective management of distributed teams. Smart Workplace presents enterprises with solutions to transform dated practices and remains nimble regardless of its working setup.
The first step towards building a smart workplace is the digitisation of information, followed by the digitalisation of work processes. This encompasses information management and process automation solutions which optimises the flow of data to ensure an efficient workflow. The possibilities are endless as digital invoices and contracts are automatically routed to their recipients with effortless tracking and automated notifications. Smart Workplace helps eliminate manual processes, driving seamless workflows and enhancing collaborative processes.
Smart Vertical
Some sectors have been deeply impacted by geopolitical interference, affecting efficiency and bringing forth challenges such as logistical complexity and supply chain disruptions. These challenges have led to a range of complexities in certain regulated industries, including the mishandling of physical documents and struggling to meet compliance requirements. Leveraging Canon's industry expertise and drive for digital innovation, Smart Vertical helps simplify complex industry-specific workflows and eliminates error-prone processes, positioning verticals to be future-ready.
Dynamic industries that deal with numerous touchpoints and partnerships are more prone to having an overwhelming amount of physical documents from various sources which can make document searches for auditing a laborious process. The Smart Vertical solution steps in to facilitate a fully automated digital document workflow by creating visibility and accountability to reduce errors while enabling the capture of necessary information and e-signatures to ensure compliance with regulatory requirements.
Smart Surveillance
With more countries aiming to achieve a smart city status, Malaysia is no exception. Smart Surveillance was developed to champion the concept of the modern smart city. With its real-time crowd-counting video analytics, Smart Surveillance emerges as a vital solution for public safety by scanning massive crowds in densely populated areas. This allows swift action to be taken when potential threats are identified, facilitating the timely implementation of crowd management strategies to avoid potential disasters.Smart Surveillance's benefits also extend to businesses through the adept tracking of consumer footfall in retail establishments. This offers valuable insights into the habits of consumers and enables businesses to finetune their sales strategies.
Additionally, Smart Surveillance provides versatility to its users through remote access to security footage via cloud video surveillance. This innovative departure from conventional on-site surveillance systems and video storage methods presents a cost-effective and streamlined alternative. Smart Surveillance empowers urban cities and businesses by combining cloud video surveillance with data analytics, enabling enhanced security with remote access and safeguarding against potential disruptions.
The innovations behind Smart Tech, powered by CANON BizMART, hold promise in revolutionising various industries, equipping them to navigate the evolving landscapes today and tomorrow with greater agility and efficiency. To learn more about Canon's suite of Smart Tech solutions, please visit my.canon/en/business/web/bizmart-landing-92506.
-END-
About Canon Marketing (Malaysia) Sdn. Bhd.
Canon is a global leader in photographic and digital imaging solutions. Canon Marketing (Malaysia) Sdn. Bhd. was established in 1987 to deliver products and services support to Malaysian users directly and through its nationwide channel partners. The parent company Canon Inc. has a global network of more than 300 companies and employs about 180,000 people worldwide. It is dedicated to the advancement in technology and innovation and committed more than 8% of net sales to R&D expenses in 2021. Under the slogan "Business Can Be Simple", Canon aims to reduce complexity by simplifying workflows and empowering customers with effective and easy-to-use solutions. As a Fortune Global 500 company, Canon is guided by its Kyosei philosophy that focuses on living and working together for the common good. For more information, visit my.canon, or follow the Official Facebook and the Instagram pages.