Canon Wins Sixth Consecutive Award at Sustainability and CSR Malaysia Awards 2023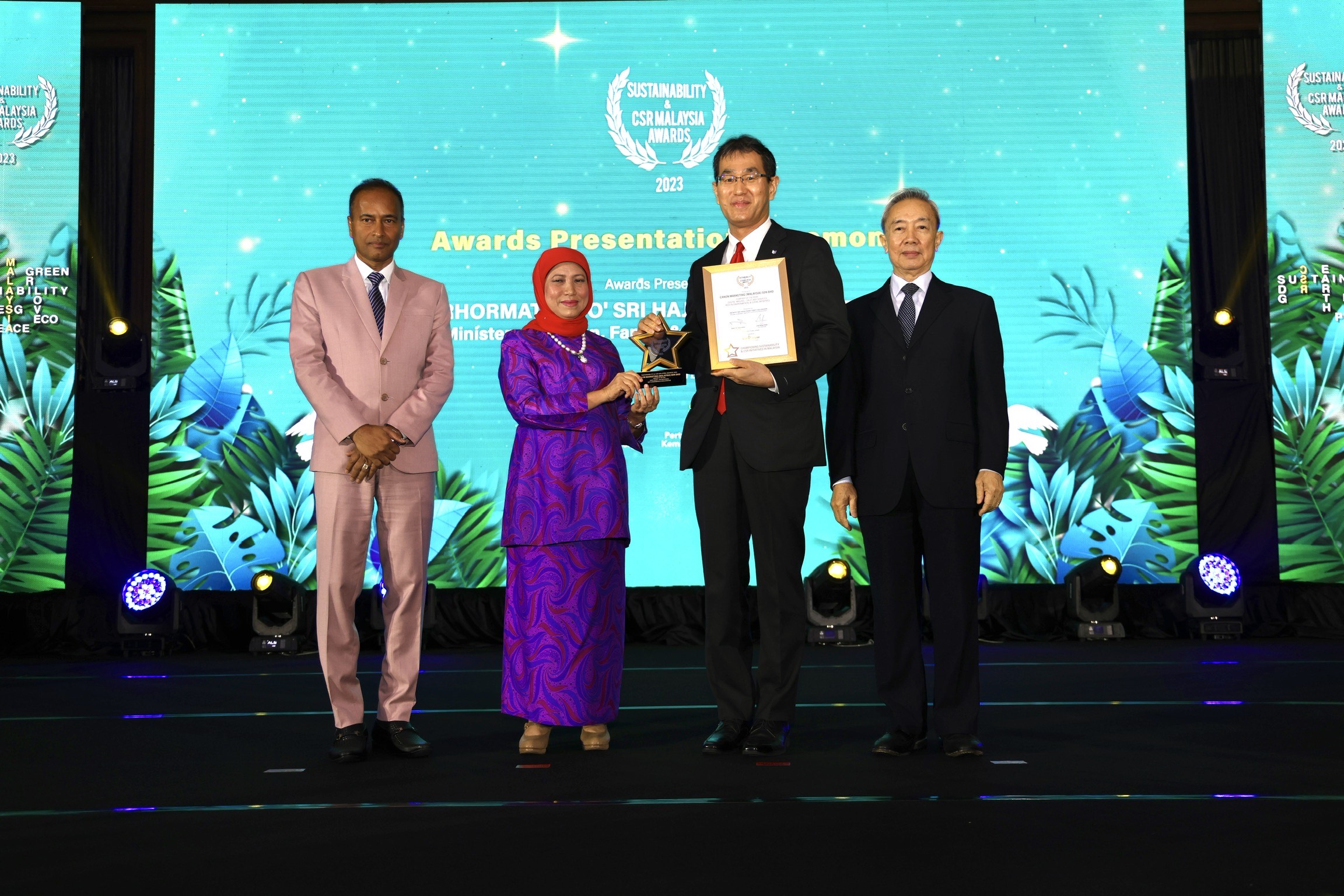 SHAH ALAM, 31 July 2023 - Canon Marketing Malaysia ("Canon") has won an award for the sixth consecutive year at the Sustainability and CSR Malaysia Awards 2023, solidifying the company's position as a leader in the photographic and digital imaging solutions industry.
Canon received the aforementioned award for being "Company of the Year - Best in Environmental and Social Initiatives," beating out other nominees in the category "Digital Imaging - Sales and Services". The award ceremony was held at Mandarin Oriental Kuala Lumpur on 26 July 2023, officiated by Yang Berhormat Dato' Sri Hajah Nancy Shukri, the Minister of Women, Family & Community Development. The award is an affirmation of the company's long-standing commitment to carrying out Corporate Social Responsibility (CSR) and sustainability initiatives that have a positive impact on the lives of local communities and the environment.
The Sustainability and CSR Malaysia Awards 2023 is hosted by CSR Malaysia, a publication and social initiative operating under the patronage of Pertubuhan Amal Tanggungjawab Kemapanan Dan Korporat Malaysia, a national organization dedicated to promoting sustainability and CSR. The awards recognise companies that have implemented impactful initiatives, bringing about positive socio-economic transformations throughout Malaysia. Canon's commitment to improving the well-being of local communities and its proactive engagement in sustainability endeavours have received high praise from a distinguished panel of expert judges.
Shunji Yoshikai, President and CEO of Canon Marketing Malaysia, said, "We are deeply honoured to be awarded 'Company of the Year' for the sixth consecutive year and this success is all thanks to the relentless efforts and commitment of our exceptional employees. Canon's core philosophy, 'Kyosei,' lies at the heart of our actions, forming the bedrock of our every endeavour. It embodies the principles behind the strong relationships we forge with our partners of all levels and encompasses our conduct in all aspects of ESG matters. Our emphasis on a harmonious coexistence with the society and environment for the common good has long been fundamental to our identity."
Last year, Canon received the prestigious "Long-Standing Excellence in Sustainability" award in addition to its fifth "Company of the Year" accolade. Its continued success in the awards highlights the organization's consistent efforts to create a positive impact on society and the environment.
Over the past year, Canon showcased its dedication to "Imaging for Good" through numerous CSR initiatives that significantly contributed to a greener environment and supported underprivileged communities. One of their highlight initiatives, "One Canon One Tree," involved annual tree-planting events resulting in the planting of more than 8,000 trees since 2016. Recently, the green initiative has seen 200 mangrove trees planted in collaboration with local organisations to commemorate World Environment Day.
Canon has also championed social contributions with its initiatives such as the "Canon Young Readers Programme" with its launch and distribution of the book, "A Kid's Guide to Save Planet Earth" aimed to educate children about the environment. Besides that, Canon partnered with Kidzania to empower and nurture creativity among the underprivileged youths of Yayasan Chow Kit through photography and videography. These initiatives represent only a selection of the numerous initiatives by Canon, aligning with its deeply ingrained corporate philosophy of 'Kyosei,' which reflects international standards in the realm of Environmental, Social, and Governance (ESG).
As Canon looks ahead, guided by the principles of "Kyosei," it remains committed to supporting Malaysia's environmental and social development. The company continues to explore new CSR opportunities, channeling its innovative digital imaging solutions for the greater good of the community.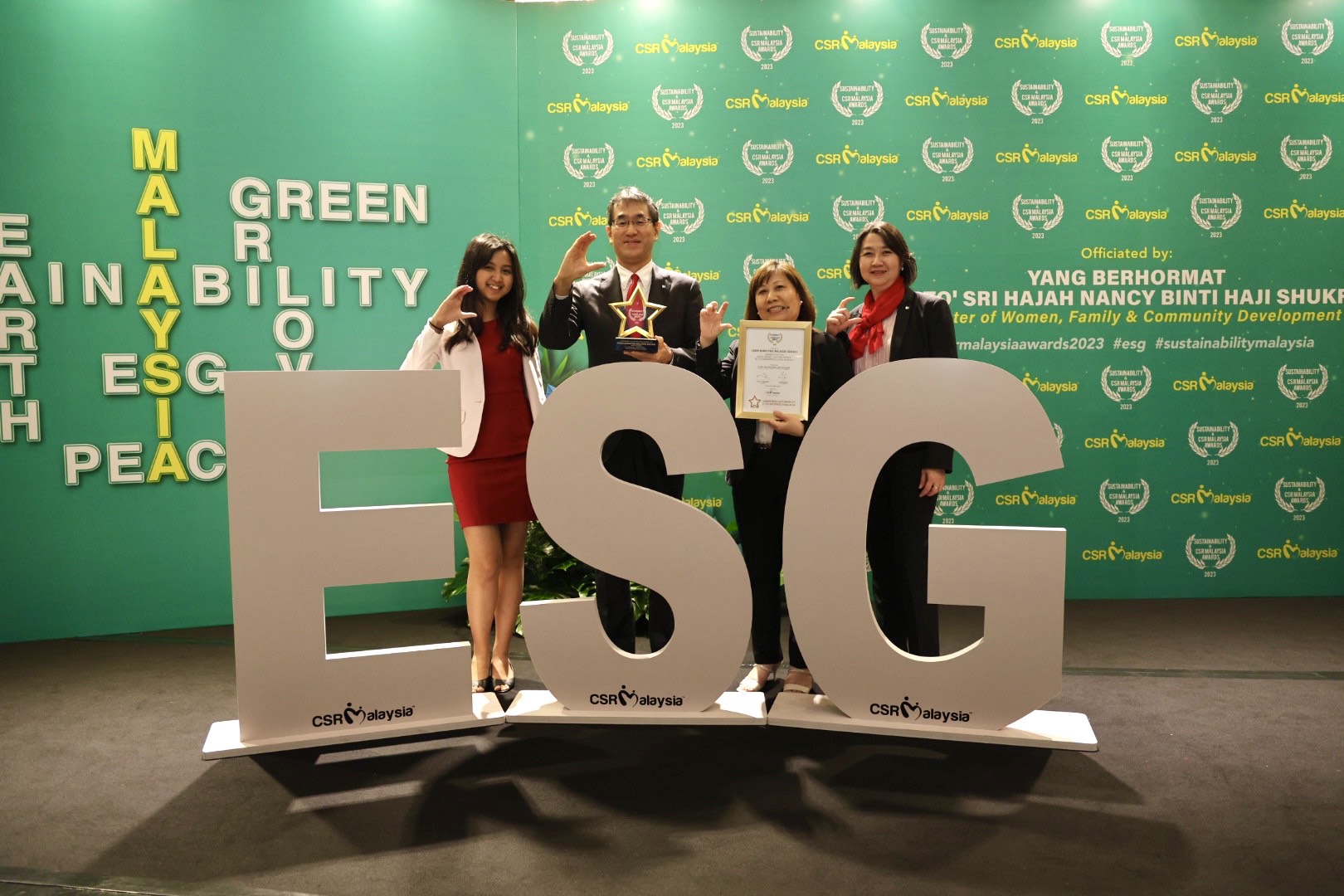 - END -
About Canon Marketing (Malaysia) Sdn. Bhd.
Canon is a global leader in photographic and digital imaging solutions. Canon Marketing (Malaysia) Sdn. Bhd. was established in 1987 to deliver products and services support to Malaysian users directly and through its nationwide channel partners. The parent company Canon Inc. has a global network of more than 300 companies and employs about 180,000 people worldwide. It is dedicated to the advancement in technology and innovation and committed more than 8% of net sales to R&D expenses in 2021. Under the slogan "Business Can Be Simple", Canon aims to reduce complexity by simplifying workflows and empowering customers with effective and easy-to-use solutions. As a Fortune Global 500 company, Canon is guided by its Kyosei philosophy that focuses on living and working together for the common good. For more information, visit my.canon, or follow the Official Facebook and the Instagram pages.