Canon's Environmental Stewardship Continues with 200 Trees in Kuantan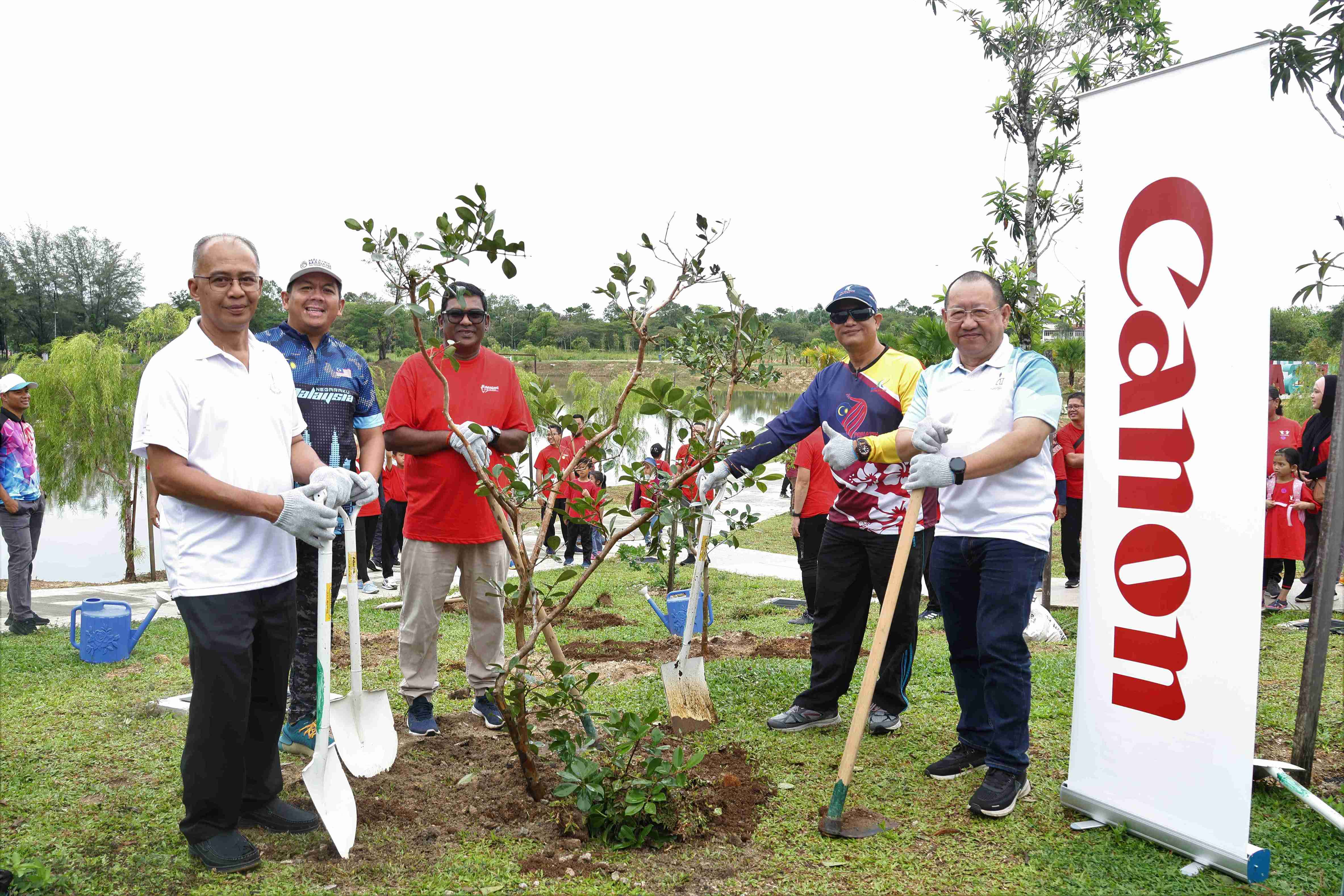 KUANTAN, 19 September 2023 - Canon Marketing Malaysia ("Canon") joined hands with Majlis Bandaraya Kuantan (MBK) to embark on the latest chapter of its annual "One Canon One Tree" campaign endeavour by planting 200 trees at Taman Tasik Paya Besar Gambang.
Following the launch of the campaign earlier this year in Penang, where Canon planted 200 mangrove trees in Sungai Tembus to raise awareness of Penang's Important Bird and Biodiversity Area, and building on the momentum from planting 80 trees in Johor Bahru's Taman Pelangi Indah on 2 July 2023, in partnership with the Malaysian Nature Society (MNS) Johor and Majlis Bandaraya Johor Bahru (MBJB), the focus has now shifted to Taman Tasik Paya Besar Gambang in Kuantan. The collaboration aims to transform the area into a thriving rest and recreational hub for visitors to Kuantan and the Gambang community, aligned with the government's ongoing efforts of planting 100 million trees by 2025.
"At Canon, we believe in integrating with local communities for the well-being of everyone under our 'Kyosei' philosophy," said Shunji Yoshikai, President and CEO of Canon Marketing Malaysia. "By engaging in initiatives that preserve our natural environment and foster biodiversity, we aspire to contribute to the UN's Sustainable Development Goals (SDGs) in creating a better world for future generations" added Shunji.
MBK's pursuit of transforming Kuantan into a safe, sustainable, and thriving tourist city resonates with Canon's corporate philosophy of 'Kyosei.' This philosophy is rooted in the company's ongoing commitment to environmental conservation and dedication to creating a sustainable future for all, signifying the idea of living and working together for the common good. Through its "One Canon One Tree" campaign, Canon is proactively seeking opportunities to contribute to a sustainable society and promoting environmental stewardship.
"We are committed to transforming Kuantan into a thriving and eco-conscious tourist destination," stated YH. Dato' Razihan Bin Adzharuddin, Mayor of Kuantan. "Our dedication to environmental sustainability is at the forefront of our mission and our partnership with Canon stands as a testament to the power of collaboration and shared responsibility, embodying our joint commitment to enhance the city and preserve Malaysia's natural beauty."
According to Paya Besar Member of Parliament YB Dato' Indera Mohd Shahar Bin Abdullah, "I am extremely encouraged by the collaboration that Canon and MBK have demonstrated in this initiative. On behalf of the Paya Besar constituency, I wish to express our heartfelt appreciation to both parties for making a positive impact on this community,"
As a leading brand in digital imaging solutions, Canon continues to champion sustainability, inspiring others to join hands in conserving the natural landmarks of Malaysia. For more information about Canon's environmental initiatives and corporate social responsibility, visit https://my.canon/en/consumer/web/company-about-csr.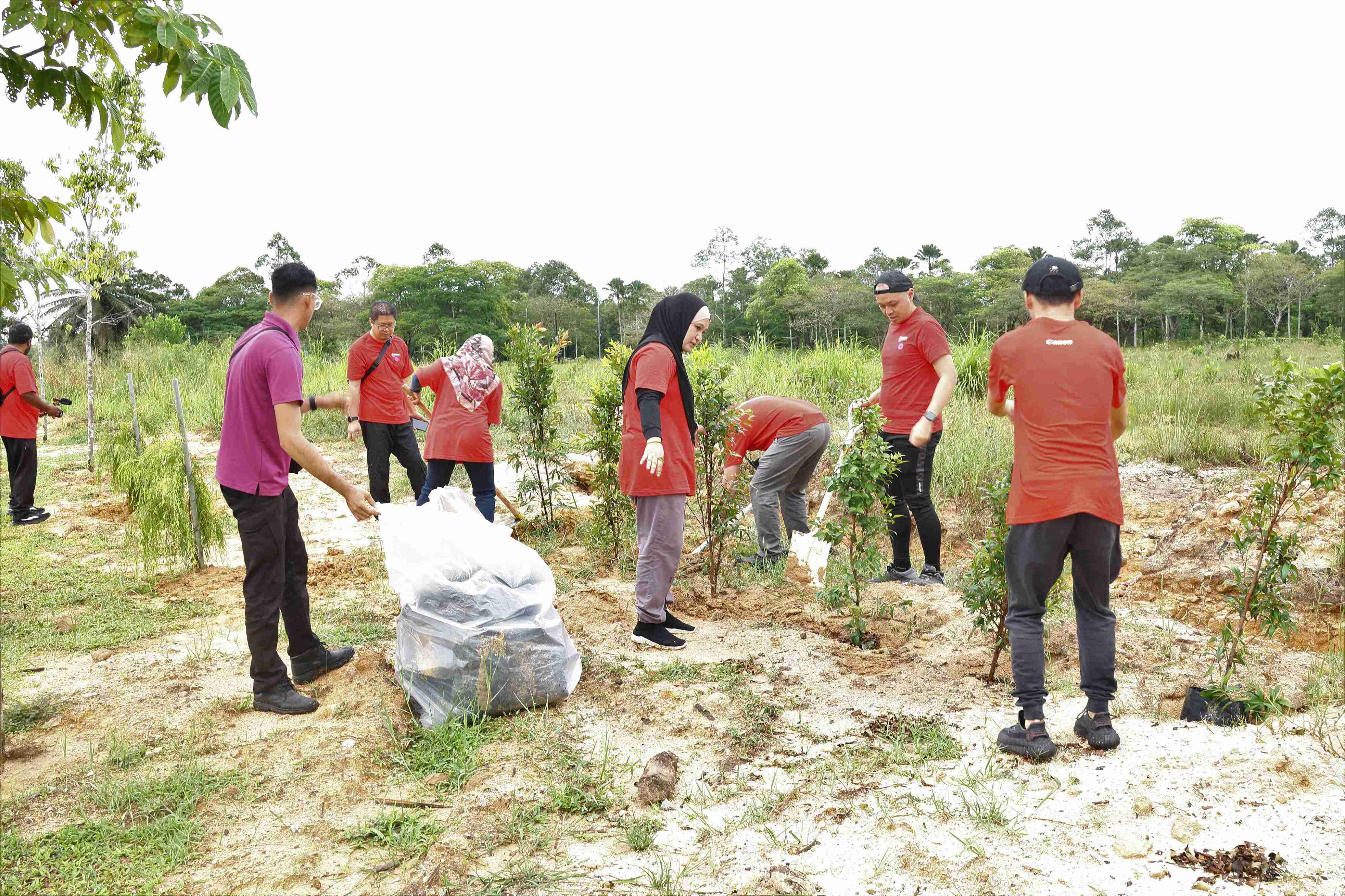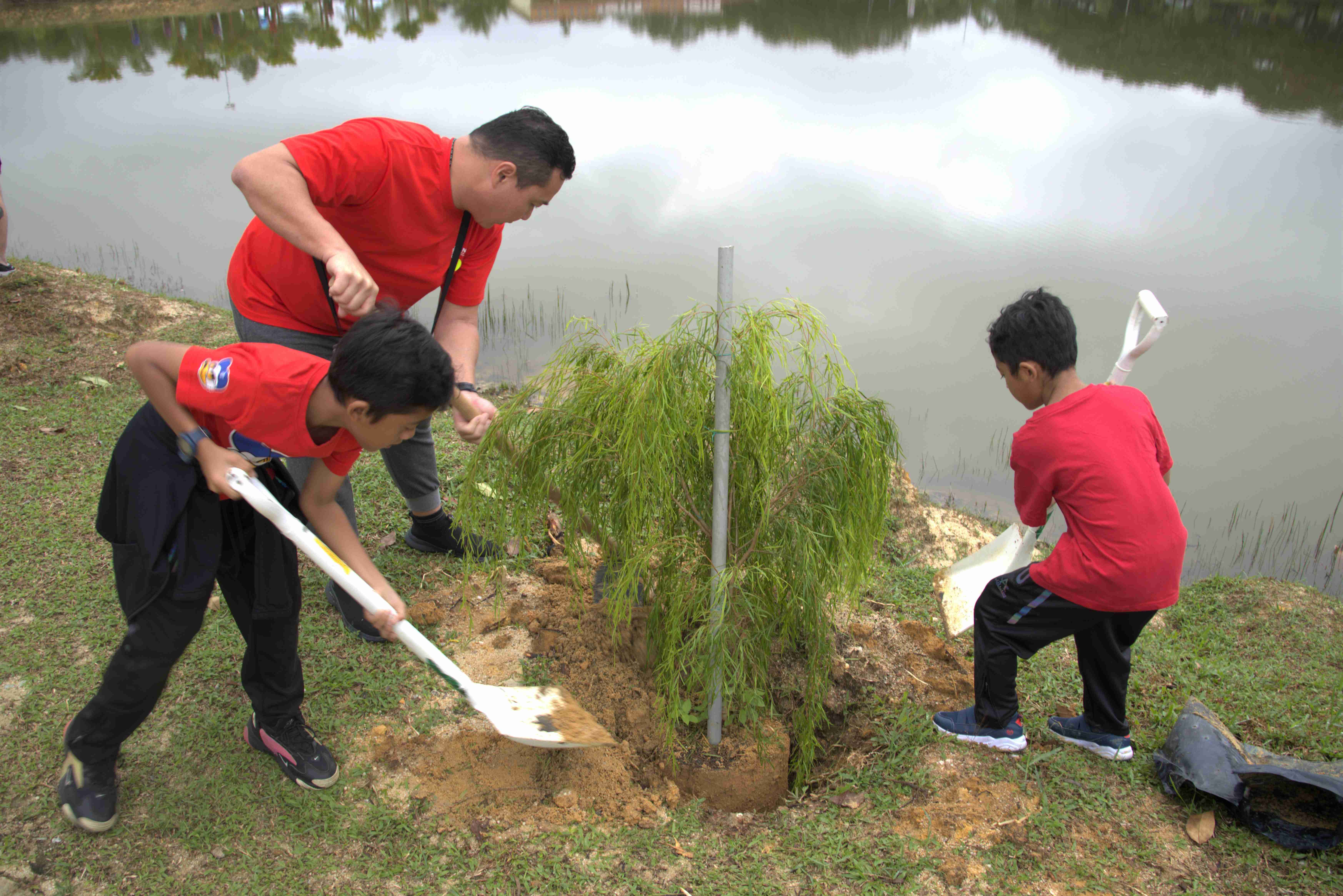 - END -
About Canon Marketing (Malaysia) Sdn. Bhd.
Canon is a global leader in photographic and digital imaging solutions. Canon Marketing (Malaysia) Sdn. Bhd. was established in 1987 to deliver products and services support to Malaysian users directly and through its nationwide channel partners. The parent company Canon Inc. has a global network of more than 300 companies and employs about 180,000 people worldwide. It is dedicated to the advancement in technology and innovation and committed more than 8% of net sales to R&D expenses in 2021. Under the slogan "Business Can Be Simple", Canon aims to reduce complexity by simplifying workflows and empowering customers with effective and easy-to-use solutions. As a Fortune Global 500 company, Canon is guided by its Kyosei philosophy which focuses on living and working together for the common good. For more information, visit my.canon, or follow the Official Facebook and Instagram pages.