Canon's One Canon One Tree Campaign Heads East to Kuching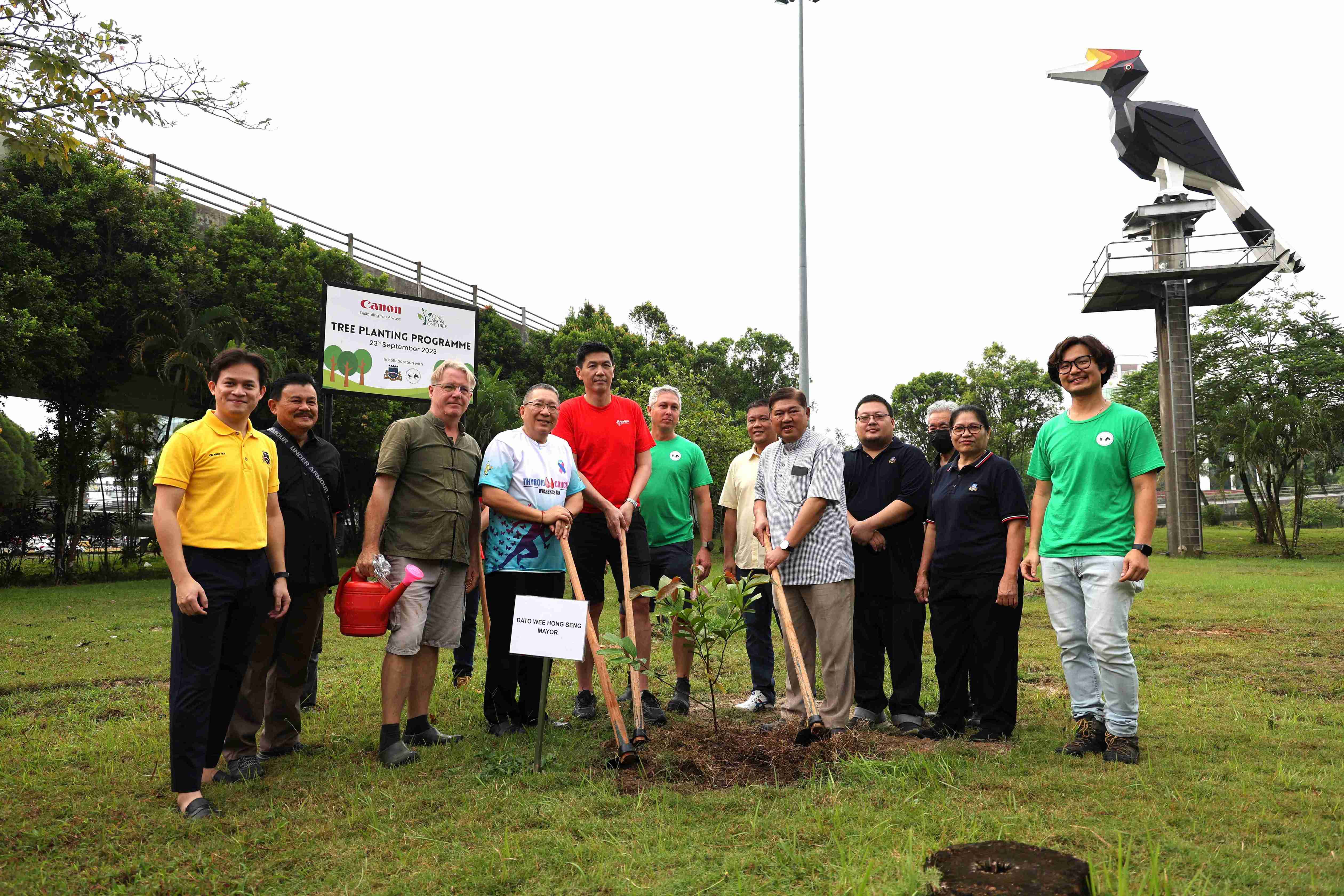 KUCHING, 26 September 2023 - Canon Marketing Malaysia ("Canon") expands its One Canon One Tree campaign to East Malaysia in Kuching, Sarawak. Canon collaborated with the Malaysian Nature Society Kuching Branch ("MNSKB") with the support from Malesiana Tropicals Sdn Bhd and Majlis Bandaraya Kuching South ("MBKS") to plant 100 trees at the Burung Kenyalang Flyover Kuching (Roundabout) and other sites in MBKS' jurisdiction.
This collaboration is in support of MBKS' efforts to carry out urban reforestation in strategic parts of the Kuching South city, creating mini rainforests to not only enhance the city's aesthetic appeal but also, foster biodiversity, contribute to improved air quality, and reduce urban heat island effect.
Building on the success of previous tree planting initiatives in Penang, Johor Bahru, and Kuantan, this venture to Kuching marks Canon's first foray into East Malaysia for its One Canon One Tree campaign. This expansion demonstrates Canon's heightened dedication to environmentalism, playing its role as a responsible corporate citizen.
Christopher Chin, Head of Kuching branch, Canon Marketing Malaysia, said, "Our One Canon One Tree campaign is not just a one-time event, but a continuous effort to nurture and protect the environment. We believe in the power of collective action, and through this partnership with MNSKB and MBKS, we are creating a lasting impact on our local environment."
Guided by its 'Kyosei' philosophy to live and work together for the common good, tree planting activities have long been part of Canon's environmental efforts to foster a peaceful coexistence between people and nature. Collaborating with MNSKB and MBKS amplified their shared goals of rewilding to mitigate habitat loss and preserve the rich biodiversity that East Malaysia offers.
Dato Wee Hong Seng, Mayor of Kuching South, said "I want to express my heartfelt gratitude to Canon for its invaluable contribution towards the green transformation of Sarawak. This partnership with MBKS and MNSKB is a significant step, and we hope to make it an annual tradition as we identify numerous other locations ideal for urban rewilding across our Kuching South. Today's initiative holds tremendous significance, serving as a powerful message to the younger generation about the vital importance of environmental preservation,"
"The tree species planted today have been carefully chosen for their indigenous roots in Sarawak, offering a unique learning opportunity for our youth. These sites can become educational destinations, fostering a deeper connection with our local environment. It's time for Sarawakians to take pride in our abundant resources and work collectively towards a greener, more sustainable future," added Dato Wee Hong Seng.
As Canon remains dedicated to its ongoing environmental efforts in Kuching and beyond, it extends a heartfelt invitation to all to play their roles in creating a brighter future for our planet, one tree at a time.
With a continued mission to preserve the lush biodiversity of Malaysia, the company is excited to announce its next stop for its One Canon One Tree campaign in Sabah, where it will further expand its tree planting endeavors in collaboration with Malaysian Nature Society Sabah and University Malaysia Sabah (UMS). This expansion underscores Canon's commitment to fostering greener communities across East Malaysia.
For more information about Canon's environmental initiatives and corporate social responsibility, visit https://my.canon/en/consumer/web/company-about-csr.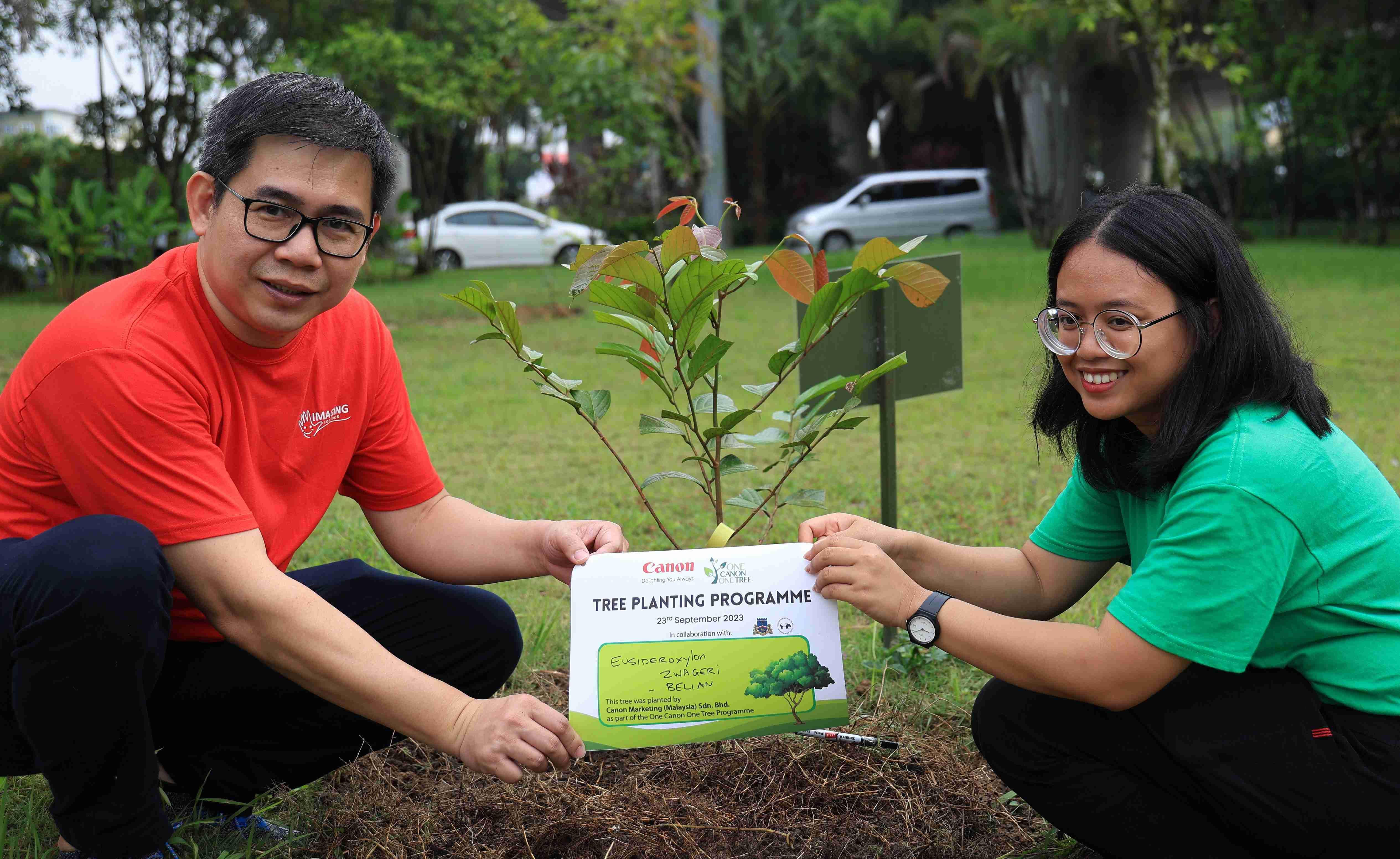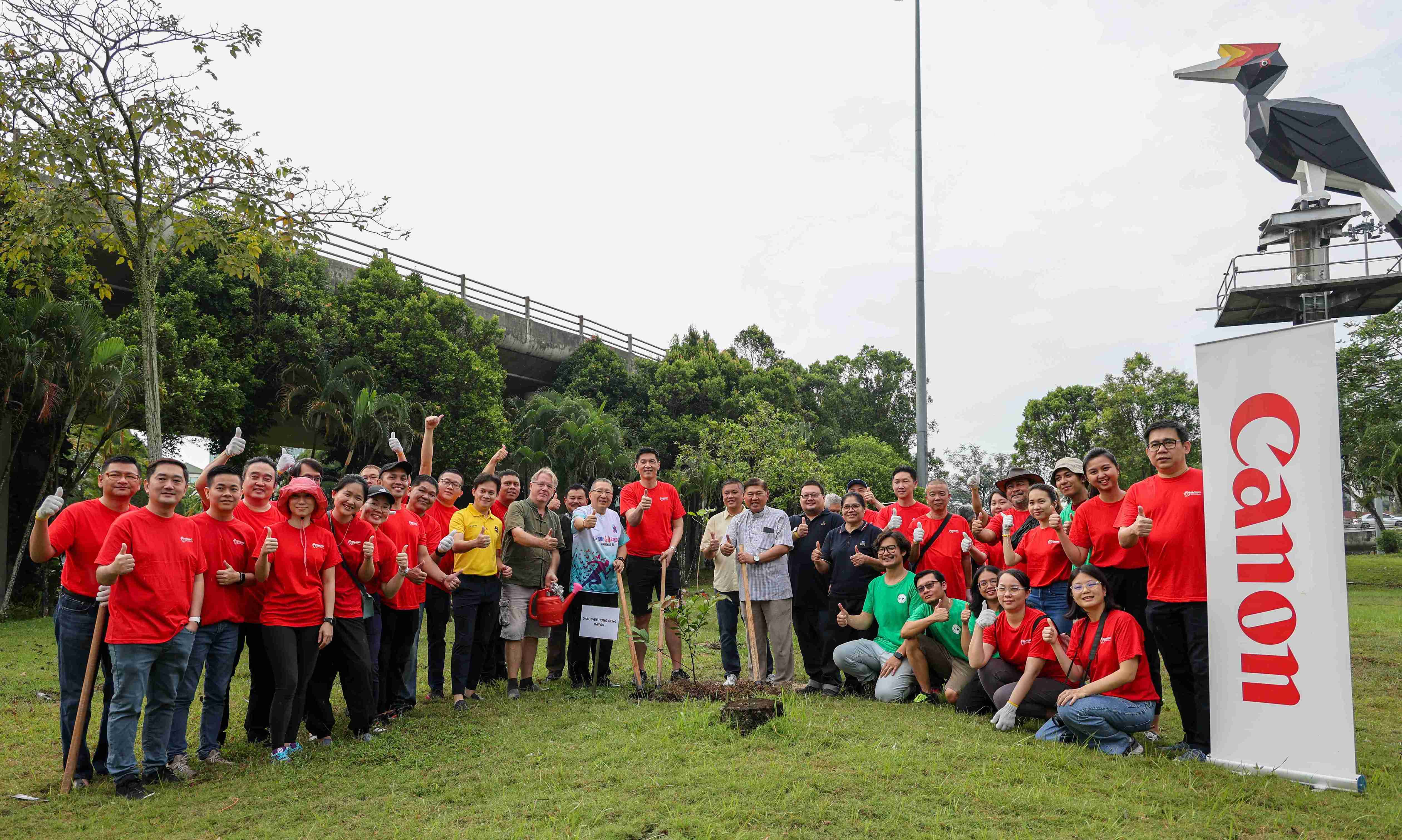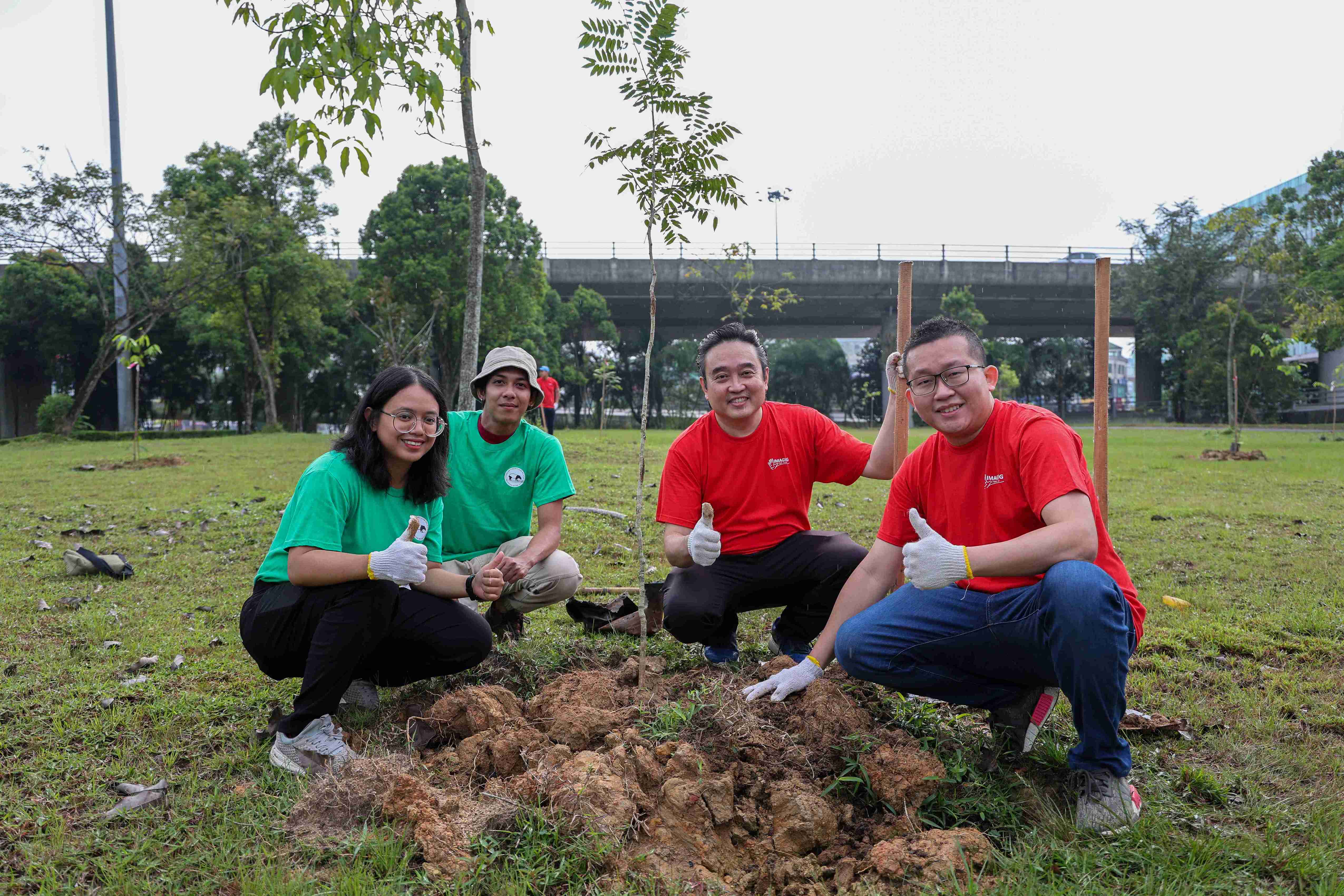 - END -
About Canon Marketing (Malaysia) Sdn. Bhd.
Canon is a global leader in photographic and digital imaging solutions. Canon Marketing (Malaysia) Sdn. Bhd. was established in 1987 to deliver products and services support to Malaysian users directly and through its nationwide channel partners. The parent company Canon Inc. has a global network of more than 300 companies and employs about 180,000 people worldwide. It is dedicated to the advancement in technology and innovation and committed more than 8% of net sales to R&D expenses in 2021. Under the slogan "Business Can Be Simple", Canon aims to reduce complexity by simplifying workflows and empowering customers with effective and easy-to-use solutions. As a Fortune Global 500 company, Canon is guided by its Kyosei philosophy which focuses on living and working together for the common good. For more information, visit my.canon, or follow the Official Facebook and Instagram pages.